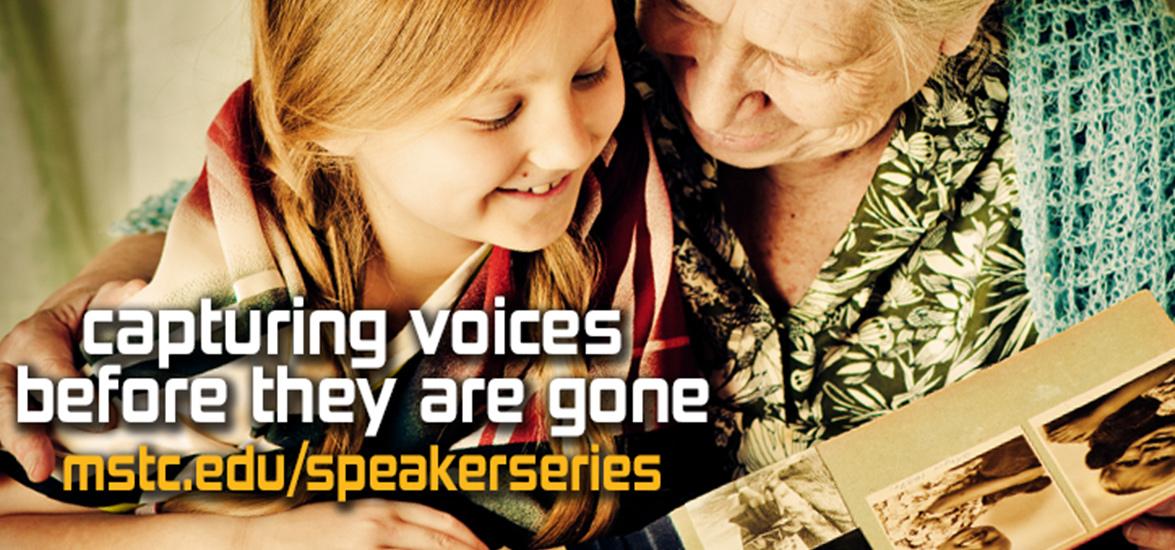 Mid-State Speaker Series to Offer 'Capturing Voices Before They Are Gone' Presentation
April 16, 2018
Those wishing to capture and preserve their family's legacy will have an opportunity to learn how at Mid-State's upcoming Speaker Series presentation, "Capturing Voices Before They Are Gone: Your Family Members in Their Own Words." The presentation takes place Tuesday, April 24, at 6:00 p.m. on the College's Wisconsin Rapids campus, with live Telepresence videoconferencing available at Mid-State's other locations in Adams, Marshfield and Stevens Point.
Attendees will learn about techniques for recording and transcribing interviews with aging family members, including how to ask open-ended questions and follow-up questions, put people at ease with a recording in progress, transcribe an interview and preserve the recording in perpetuity for descendants to enjoy.
The session is part of an ongoing series bringing Mid-State's expertise on topics currently relevant to the community. There is no need to register to attend this or any presentation in Mid-State's Speaker Series, and all sessions are free and open to the public. Find information about this and other upcoming topics on the speaker series page. Participants may also be interested in a basic genealogy research class to be offered through Mid-State continuing education during May. More information can be found on the continuing education page.