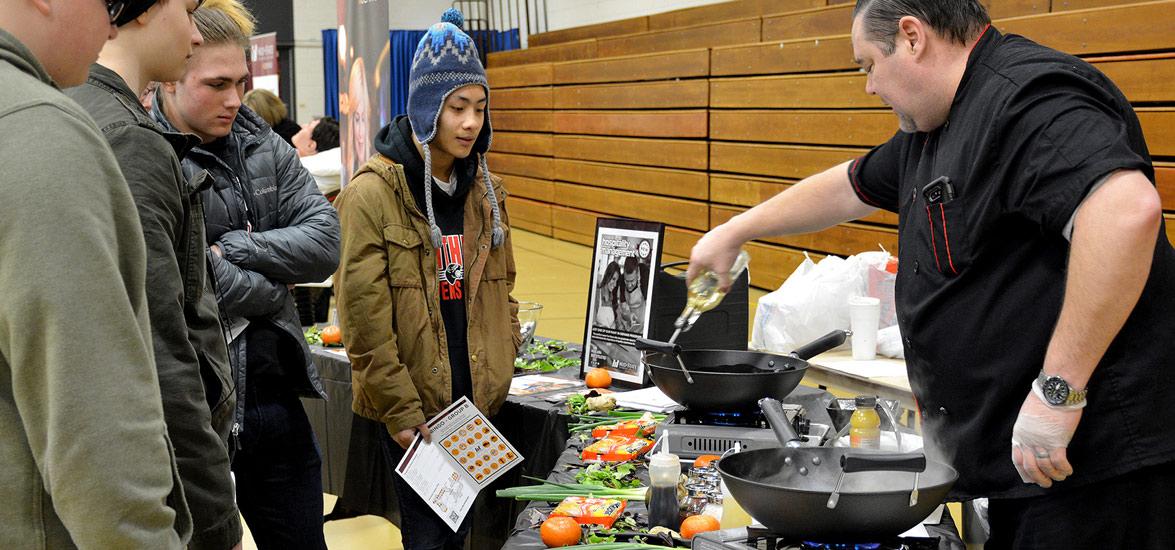 Hospitality Management program goes beyond certification to help local workers advance in the industry
May 23, 2019
ServSafe and Manage First certifications are often critical to advancing a career in hospitality and tourism, but built-in certifications are just part of the draw for students pursuing the Hospitality Management associate degree at Mid-State Technical College.
Currently working at a hotel in Stevens Point while enrolled in Mid-State's Hospitality Management program, Mary Koconis, Plover, is looking forward to earning her ServSafe certification, calling it "a great résumé builder." But having once been told by an experienced industry professional that she needed to know more about revenue and rates management, she won't stop there. "I had a general idea, but I didn't have any experience in it and wanted to learn more," Koconis said. 
According to Mid-State Hospitality Management Instructor Paul Kennedy, the program's ServSafe and ManageFirst Professional (MFP) certifications are centrally important to employers, who helped design the curriculum to meet their needs. Created by the National Restaurant Association, the certifications assure employers that their hospitality staff have achieved mastery needed to ensure food safety and be effective managers. "ManageFirst alone combines five different certifications and requires 800 hours of industry experience," Kennedy said. 
In some cases, students are motivated to enroll in response to employer incentives. A full-time assistant manager at another local hotel, Clarissa Helms, Plover, was already thinking of getting her hospitality degree to keep building her knowledge but got an additional push thanks to her employer's reimbursement program. As a result of that program, Helms' tuition is paid in part by her employer, with higher percentages paid for higher grades. "It's really good motivation for sure," Helms said.
With one full semester in the program under their belts, Koconis and Helms have both added to their reasons for continuing on their path to an associate degree, including instructor Kennedy, who has them frequently out of their seats and writing on the walls, sharing on-the-job stories and helping them build employability and leadership skills. "He's definitely fun to have in class," said Helms, adding, "The stuff we learn is really interesting." Helms and Koconis are also looking forward to the hands-on experience and networking of the program's Tourism & Guest Services and Culinary & Event Planning internships with area employers coming up in year two, and both are on track to graduate after two years thanks to the availability of summer courses. 
Koconis' future plans include becoming general manager of a hotel and, one day, owning her own bed and breakfast. Helms, who recently earned her ServSafe certification, has found that her time in the program has helped her make more informed choices about her goals. "When I started, my goal was to become a general manager," she said, "but now I'm kind of thinking about maybe a beverage manager of a restaurant. I just like talking to people, and I think that it'd be really fun."
According to Kennedy, Mid-State offers a number of Hospitality Management courses in the summer, including ServSafe certification, making it possible to get started without waiting for fall. For more information visit mstc.edu/programs.