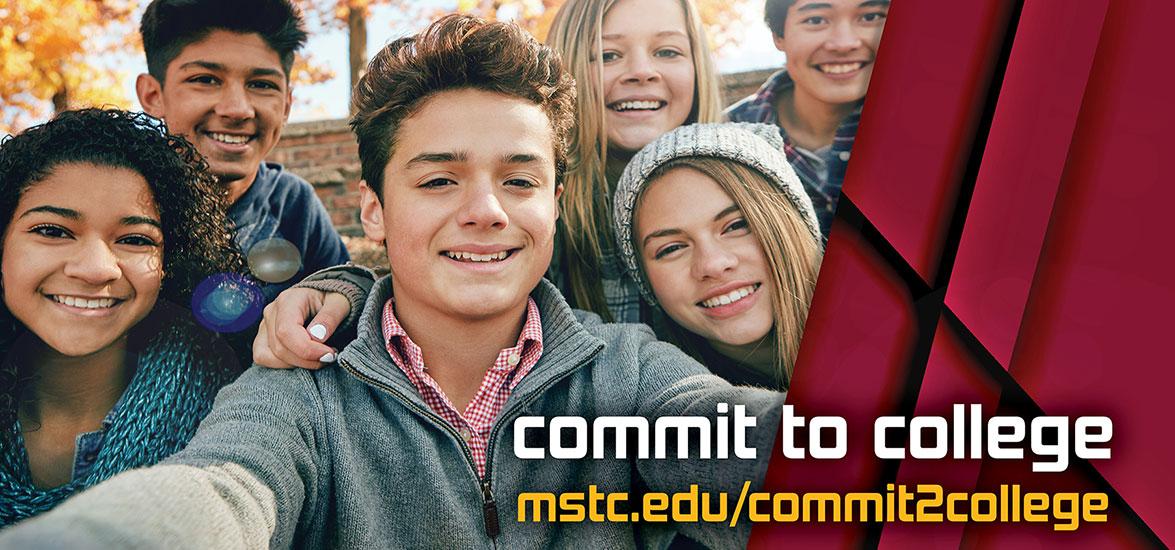 High school students invited to Mid-State 'Commit to College' event
March 22, 2019
High school juniors and undecided seniors are invited to Mid-State Technical College for a special "Commit to College" event on the Wisconsin Rapids Campus, Wednesday, April 10, from 4 to 7 p.m. In one night of fun and exploration, Commit to College helps high school students approaching graduation solidify their plans for college through a commitment to Mid-State. 
All students at the event will have a chance to explore over 60 program options, tour the campus, meet with an academic advisor, talk with a financial aid representative and apply to the College for free—a savings of $30. They will also receive a t-shirt showing their commitment to Mid-State and a student ID card, which serves as an all-access pass to Mid-State's many student life events. 
Students are encouraged to bring unofficial high school transcripts, high school GPA and ACT scores to the event. Registration is reserved for high school juniors and undecided seniors and available at mstc.edu/commit2college.