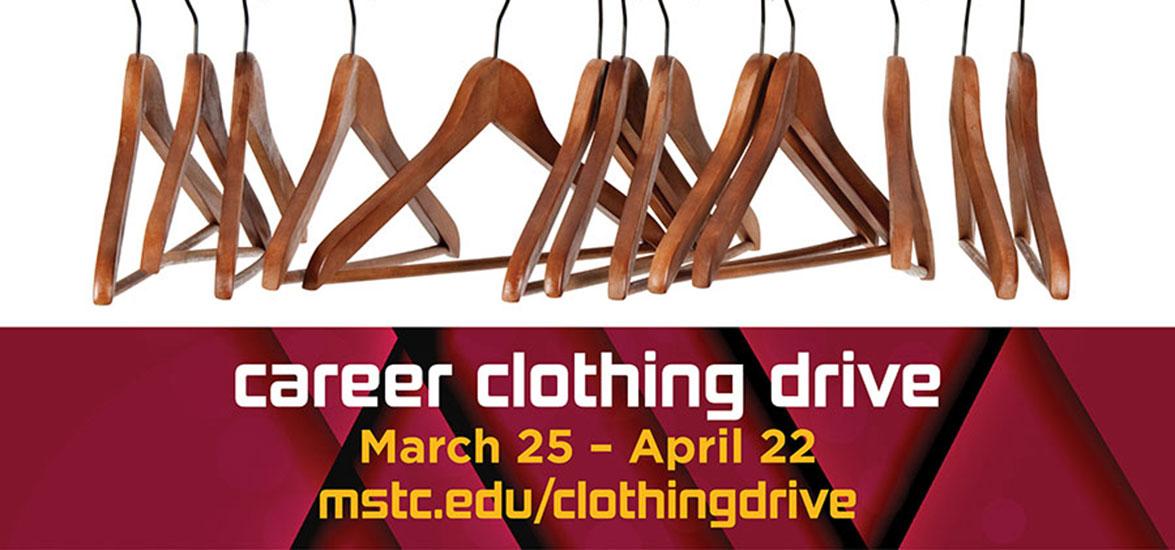 Mid-State students seek donations of career apparel
March 15, 2019
Clothing drive to benefit students starting their careers soon
Students in Mid-State Technical College's Administrative Office Procedures class are coordinating a business/career attire clothing drive starting in March. Clothing donations will be given to individuals during the College's Dress 4 Success event in April to jumpstart the job interview process and their new career. The community is invited to make donations of gently used men's and women's business clothing during the drive, March 25 through April 22.
Acceptable items include men's and women's business suits, dress pants or khakis, shirts, blouses, polo shirts, ties, skirts, dresses, dress shoes (like-new only), new colored dress socks and accessories such as jewelry, purses, belts, coats or jackets.
Collection boxes are located in the Student Services & Information Center at Mid-State's campuses in Adams, Marshfield, Stevens Point and Wisconsin Rapids. More information is provided at mstc.edu/clothingdrive.