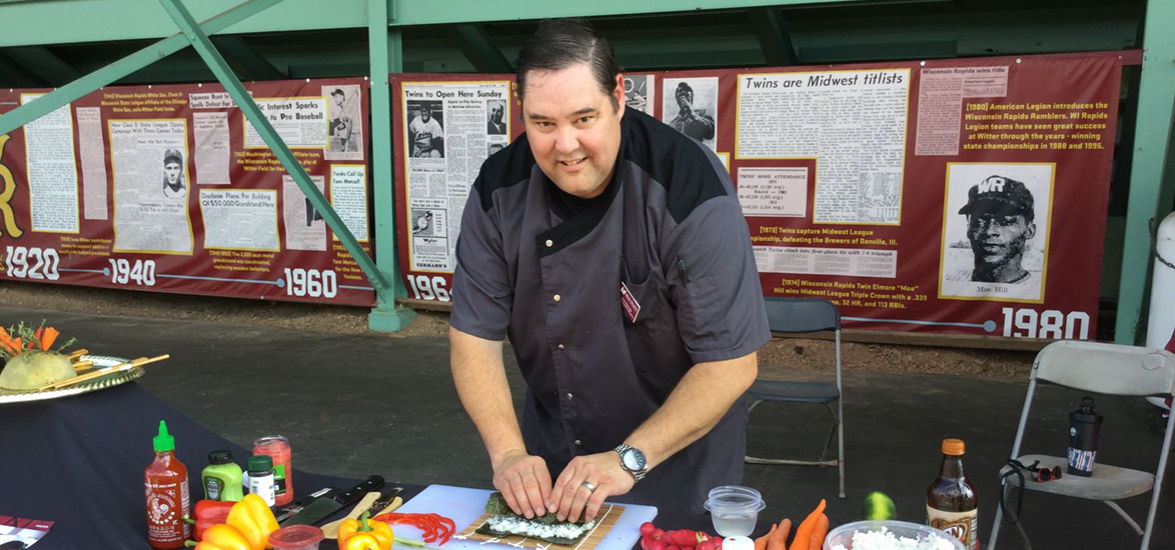 Area Tourism To Benefit From Mid-State's New Hospitality Management Program
August 13, 2018
Local tourism and hospitality employers are already looking forward to the spring of 2020 when the first graduates of a new Hospitality Management program from Mid-State Technical College will enter the workforce. Launching this fall, the program is a result of Mid-State's efforts to develop a degree program to meet the needs of central Wisconsin' growing tourism industry. Although the program exposes students to all aspects of the hospitality industry, the growing tourism economy in central Wisconsin is a particular focus of the preparation.
"We couldn't be happier that Mid-State has recognized a significant need for a quality Hospitality Management Program in central Wisconsin," said Mike James, general manager at SentryWorld. "Many of the management positions at SentryWorld require a degree in those respective fields. Graduates with culinary degrees or hospitality management degrees are highly sought after and have the opportunity to grow within our organization."
Glen Murray, general manager of Sand Valley, notes that hospitality and tourism represent a growing sector for central Wisconsin. "The opportunities for our communities to support responsible and sustainable tourism are at the forefront of many important discussions in the region," Murray said. "At Sand Valley, we look forward to our continued partnership with Mid State Technical College and their leadership role in education and training of the future stewards of this industry."
Mid-State has hired new full-time instructor Paul Kennedy to teach in the program. Kennedy has 23 years of experience in the industry and 13 years of previous teaching experience in hospitality, according to Missy Skurzewski-Servant, dean of Business & Technology at the College. "We're also excited to be able to include opportunities for hands-on, experiential learning through at least two internships with business partners in the district as a part of the program pathway," said Skurzewski-Servant.
The program will be offered in full at the Wisconsin Rapids campus, with many courses also available online or at the Mid-State locations in Adams, Marshfield and Stevens Point. Students can attend at a full- or part-time pace, and financial aid is available. For more information, visit the programs page or contact Missy Skurzewski-Servant (715.422.5356).