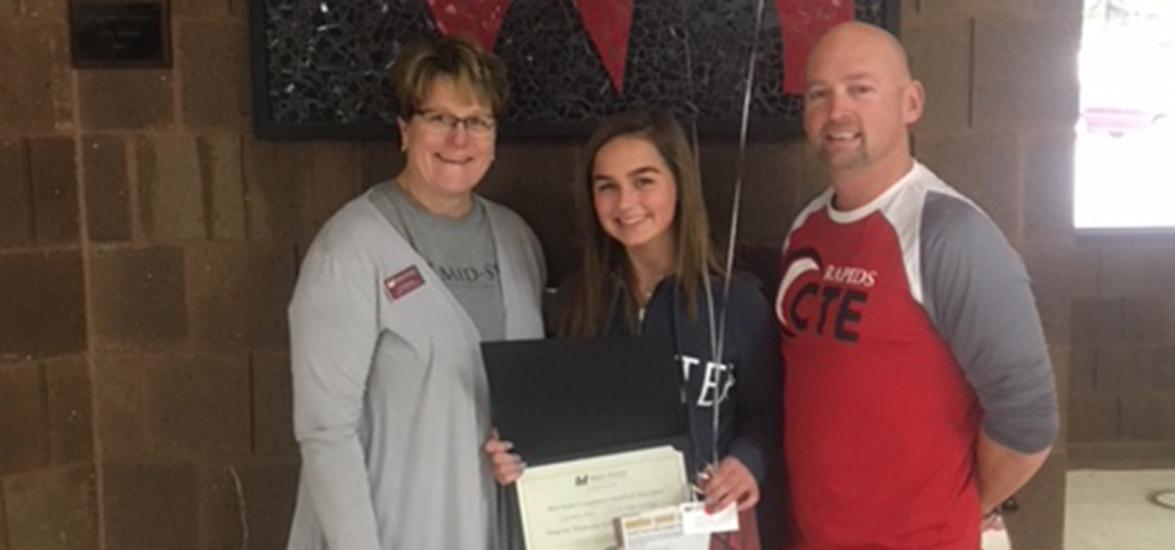 $500 Mid-State Scholarship Awarded to Lincoln High School Student
November 5, 2018
One lucky participant in Mid-State Technical College's Program Showcase was presented with a $500 scholarship on Nov. 2 following the career exploration event. Lincoln High School student Jasmine Pleet was selected by random drawing to receive the scholarship after attending Program Showcase on Oct. 23. The event drew over 425 high school sophomores, juniors and seniors from area schools.
The scholarship may be applied to tuition at Mid-State any time through Pleet's graduation year. When asked how she feels about winning the scholarship, Pleet said, "It's pretty cool—I'm interested in health sciences and would like to get a head start on my nursing career." Pleet, who has always been drawn to nursing, added that a lot of her family is in the medical field. Her plans include applying her scholarship to the Nursing Assistant program at Mid-State.
Program Showcase is a popular annual event that invites area high school students to experience hands-on demonstrations of many of Mid-State's over 65 programs as well as learn about dual credit opportunities and applying for scholarships. Students from Adams-Friendship High School, Marshfield High School and Lincoln High School attended this year and were entered into the scholarship drawing.