Youth Apprenticeship to Registered Apprenticeship Showcase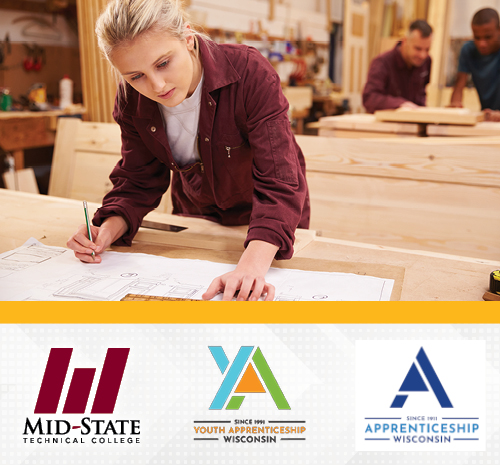 Location
Wisconsin Rapids Campus
Current and prospective Youth Apprenticeship (YA) students will learn how skills and knowledge gained through YA are transferable to a Registered Apprenticeship (RA) or an in-demand program at Mid-State. Students will have the opportunity to meet local employers that support both Youth and Registered Apprenticeships.
When & Where
Wednesday, November 15
10:00 a.m. – 2:00 p.m.
Wisconsin Rapids Campus
Questions?
Contact Recruitment or call 888.575.6782.
If you have a disability and require accommodations to participate in this activity, contact the event coordinator as soon as possible, ideally 14 days in advance.
 
All Events