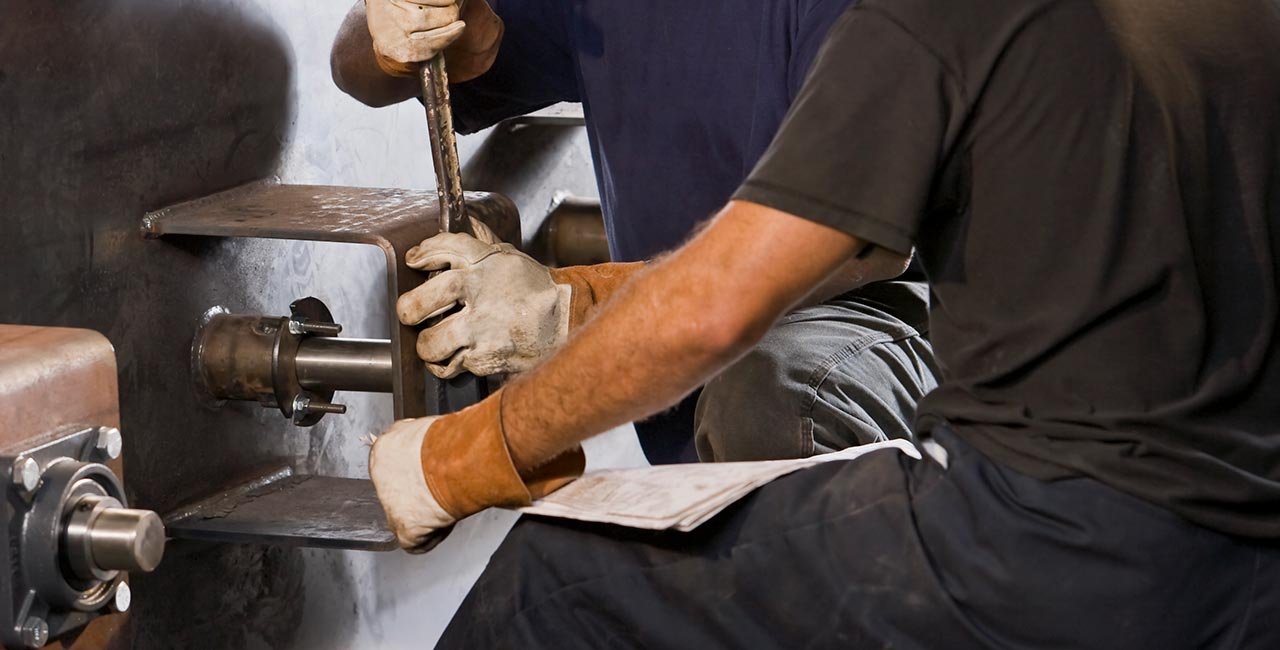 Maintenance Technician Apprenticeship
Maintenance technicians are highly skilled individuals who safely perform mechanical and electrical duties to keep machines, equipment, or the structure of a facility in repair.
Maintenance technicians typically:
Perform preventative and predictive maintenance functions on motors, generators, air compressors, and conveyors; starters and motor control centers; programmable logic controllers, computer-based controls, control panels and electrical control systems; and fluid power systems.
Service high-voltage electrical systems, align and balance new equipment, and perform repair welding, pipefitting, and machining tasks.
Always perform your work in accordance with relevant codes.
Work Conditions

Today, most modern industrial facilities are relatively clean, well lit, and ventilated. Maintenance Technicians are typically not limited to a specific work area; rather, they are highly mobile and active throughout the facility, going wherever their skills are needed. However, they must be able to stand for long periods of time and work in cramped or uncomfortable positions and on ladders and lifts. They often work with their hands above their heads, in confined spaces, and in a variety of conditions and temperatures, both hot and cold.

Working around machines and equipment and with high voltage presents certain dangers. Maintenance technicians must vigilantly follow safety precautions and wear personal protective equipment, such as high-voltage suits and gloves, safety belts, protective glasses, and/or hard hats, to avoid common hazards.

Maintenance technicians typically work a 40-hour week, and overtime is common.

Training

4-year program
10,144 hours of on-the-job learning
864 hours of paid related instruction
Additional related instruction as required

Application Requirements

To qualify for this apprenticeship opportunity, applicants must meet the following requirements:

Employer: Meet entry requirements of employer (varies)
Education: High school diploma or equivalent
Application: Applicants apply directly to participating employer
Get Started
If you meet the application requirements listed above, do the following to get started:
Obtain direct employment through a company that operates an apprenticeship program or a similar sponsorship.

Contact Raquel Nowak to learn about the application process:

Raquel Nowak
Apprenticeship Training Representative
Bureau of Apprenticeship
Wisconsin Department of Workforce Development
715.323.6322
Email