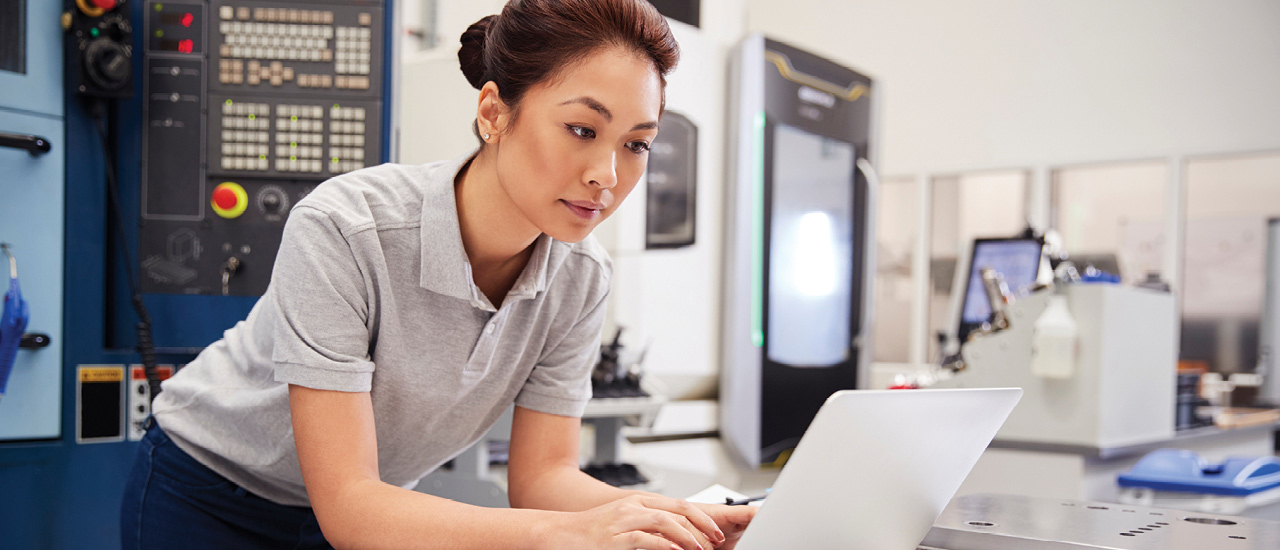 Machinists set up and operate a variety of machine tools to produce precision parts and instruments. 
Machinists typically:
Work as a precision instrument maker who fabricates, modifies, or repairs mechanical instruments. 
Fabricate and modify parts to make or repair machine tools or maintain industrial machines, applying knowledge of mechanics, mathematics, metal properties, layout, and machining procedures.
Work Conditions

Software developers generally work in an office environment. They may have to work evenings and weekends to meet deadlines and resolve problems and may be required to travel to meet with clients. They spend a majority of their time using computers and viewing computer monitors.

Training

3-year program
7,888 hours of on-the-job learning
432 hours of paid related instruction
Additional related instruction as may be required

Application Requirements

To qualify for this apprenticeship opportunity, applicants must meet the following requirements:

Employer: Meet entry requirements of employer (varies)
Education: High school diploma or equivalent
Application: Applicants apply directly to participating employers
Get Started
If you meet the application requirements listed above, do the following to get started:
Obtain direct employment through a company that operates an apprenticeship program or a similar sponsorship.

Contact Raquel Nowak to learn about the application process:

Raquel Nowak
Apprenticeship Training Representative
Bureau of Apprenticeship
Wisconsin Department of Workforce Development
715.323.6322
Email