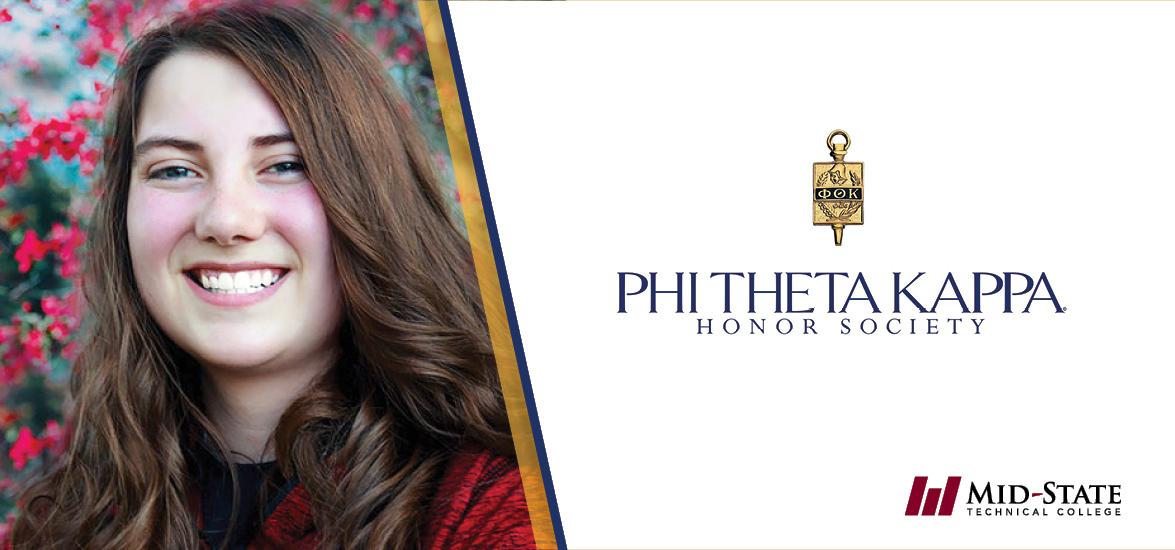 PTK Honor Society membership leads to scholarships for Mid-State students
August 9, 2021
Two Mid-State Technical College students are the recipients of scholarships stemming from their Phi Theta Kappa (PTK) Honor Society membership.
IT Software Developer student Eric Krawczyk, Stevens Point, received a $2,500 PTK transfer scholarship awarded by UW–Stout. This scholarship is offered only to qualified students transferring directly from two-year colleges to UW–Stout for a Fall semester start.
Fire Protection Technician and Paramedic Technician student Delaney Weiler, Wisconsin Rapids, received a $2,000 PTK workforce scholarship. This scholarship is designed to assist active Phi Theta Kappa members in navigating the transition from college to the workforce, and scholarship recipients may use their scholarship to pay for certification exams, tools or equipment needed for workforce entry.
Both students applied in the spring and were notified of their awards in early summer.
"Knowing there were a lot of great candidates for this scholarship, I was initially shocked to be chosen but then very honored," said Weiler, who was sworn into PTK this spring. "This will help me cover the cost of my education so I can focus on my studies and my work to help others as a volunteer firefighter in Vesper."
Delaney is already anticipating what the next year will bring as she is able to participate in PTK activities.  "I look forward to being part of this amazing society," she added.
"We're thrilled that just four years after founding our chapter of Phi Theta Kappa at Mid-State, two of our students have received scholarships based on their membership in the honor society," said Co-Advisor and Communications Instructor Jill Quinn. "This illustrates one of the many potential benefits of pursuing academic excellence at Mid-State and joining Phi Theta Kappa." 
Since its induction, Mid-State's PTK chapter, Beta Chi Theta, has received numerous awards and recognition, including third most distinguished chapter in the state, Five Star Advisor status for co-advisers Jon Steele and Jill Quinn and the Paragon Award for New Presidents, which was presented to Mid-State President Dr. Shelly Mondeik in April 2019. 
Founded in 1918, the Phi Theta Kappa Honor Society recognizes and encourages excellence among community colleges. Today, the Society is the largest honor society in higher education with nearly three million members and 1,300 chapters in 10 nations. The Wisconsin region of PTK includes 27 chapters.