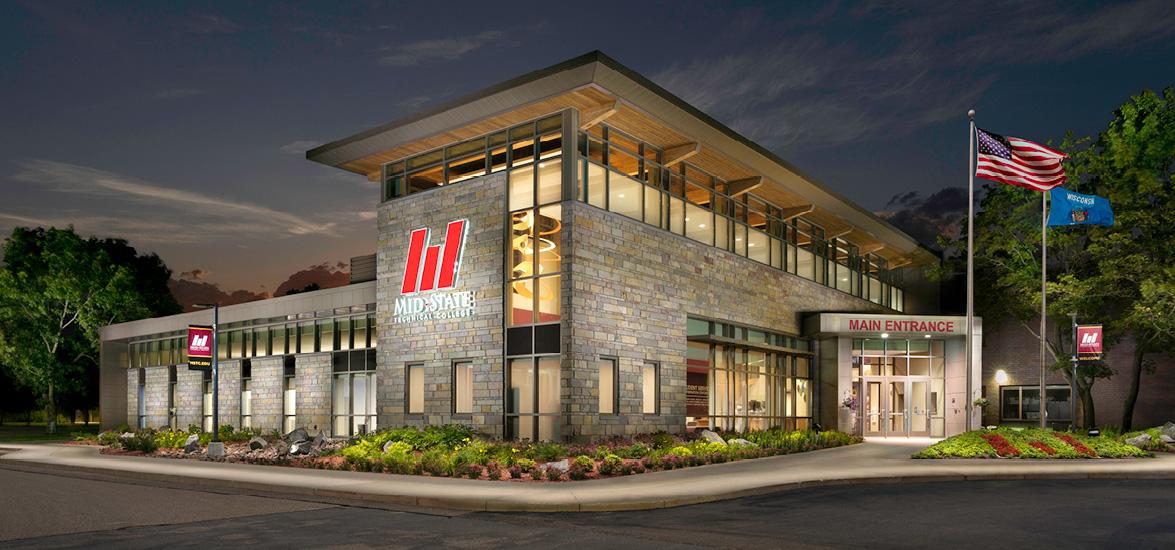 Forgiving student college debt, Mid-State joins other technical colleges in using COVID-19 funds
August 5, 2021
Mid-State Technical College will bring some much-needed financial relief to its students, thanks to the American Rescue Plan (ARP) Act. 
Mid-State will use $600,000 of its institutional ARP funding to automatically cut $500 from existing student debt for approximately 800 students who have attended college during the pandemic between spring 2020 and spring 2021. An additional $500 of relief is also available to these students through a simple application process. 
Mid-State was advised of the ARP funding award in March 2021, which included institutional money and student-directed money, and immediately started working on a plan to distribute money per the federal guidelines. In addition to the institutional funding allocated by the College for debt forgiveness, approximately $1.4 million in funding will also be disbursed directly to current students in need in the coming school year, keeping the dream of a college education manageable.  
"We recognize how difficult the last year has been for many and hope our decision to funnel these funds directly to our students in debt sends a clear message that we continue to be there for them, doing all we can to help them complete their degrees and move forward in their educational journey," said Dr. Mandy Lang, vice president of student services and enrollment management.
As of now, the initial $500 of relief will zero out the balances of approximately 400 students, with another 400 students seeing their balances further reduced by that amount. The additional $500 available through the application process has the potential to erase the balances of an additional 169 students. 
"We're excited that this plan will zero out the balances of hundreds of students and eliminate barriers that would otherwise prevent many students from re-enrolling this fall," Lang added.
Qualifying Mid-State students will be contacted directly by the College to learn more about the student debt forgiveness program, and any students with remaining debt after the first $500 of relief will be invited to complete the application for additional assistance.  
Students enrolled in the coming year who don't qualify for debt forgiveness will have the opportunity to apply for the additional $1.5 million of direct student aid. Both full- and part-time students are eligible for the additional student aid, and applications will be available after the semester begins.