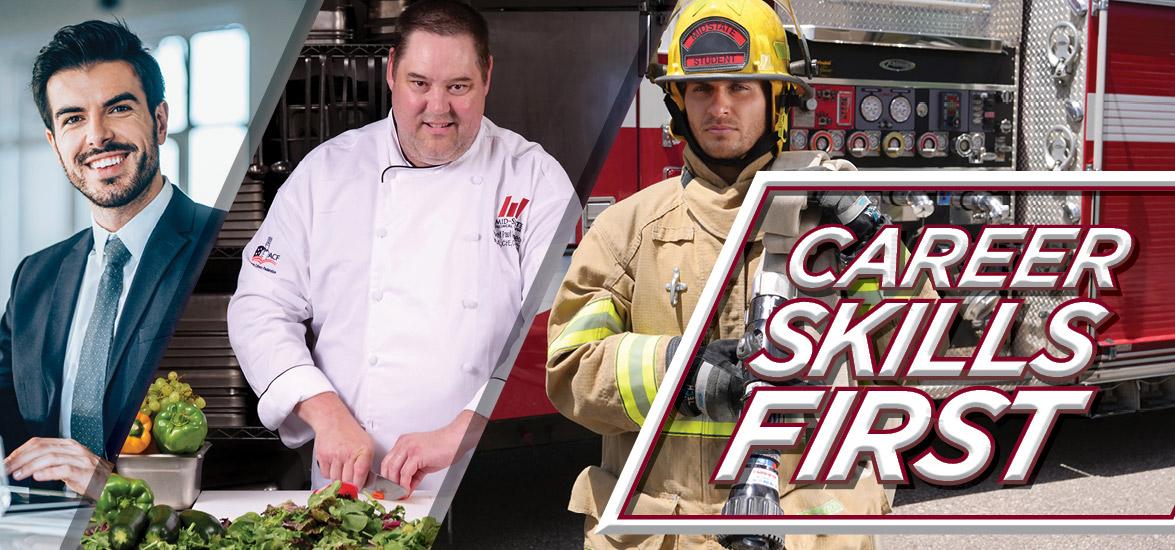 Mid-State Technical College highlights new programs and 'career skills first' this fall
July 21, 2021
Mid-State Technical College is gearing up for the start of classes on August 23 with an emphasis on "career skills first" as a powerful way to meet a variety of educational and life goals.
 
"All of Mid-State's offerings put career skills first, so students are sure to quickly gain the skills employers demand, advance in their careers more quickly and start earning the salaries that reflect those skills," said Jackie Esselman, manager of K–12 and adult recruitment. 
"We're also excited to help people discover our new in-demand degree programs, including Firefighter Technician, Culinary Arts and Agronomy Technician as well as the newly enhanced Leadership Development program—all available this fall," she added. 
According to Esselman, Mid-State's flexible, affordable options include online or small in-person classes and collaborative learning environments, guaranteed transfer to more than 20 four-year colleges and universities and a cost per credit that's two to three times lower than four-year public institutions and up to seven times lower than a private college. 
Registration is open now and Mid-State's on-campus Drive-In to Your Future registration event starts the first week of August, with multiple dates and campus locations to choose from. Students looking to enroll for fall classes will be able to apply to Mid-State for free, meet with an academic advisor, fill out the Free Application for Federal Student Aid (FAFSA) with the help of financial aid staff and walk out with their fall schedule, all from the comfort of their own vehicle at the event.