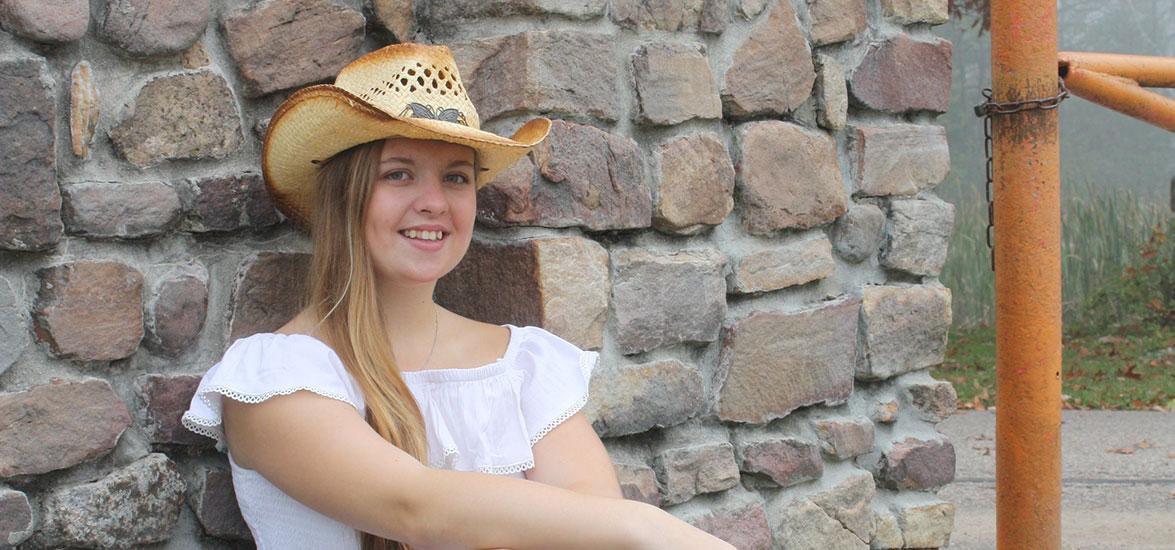 Mid-State Technical College awards $5,000 'Fourth-Quarter Scholarship'
April 26, 2022
Mid-State Technical College awarded a $5,000 scholarship to Granton High School graduating senior Samantha Martin. The "Fourth-Quarter Scholarship" was created this spring as a limited-time opportunity for 2022 high school seniors undecided on their path after graduation. 
The scholarship was awarded to one student and will be divided across four semesters: $1,250 each for fall 2022, spring 2023, fall 2023 and spring 2024. The student is a 2022 high school graduate and admitted to Mid-State Technical College.
"When I found out about me being awarded this scholarship, I immediately started crying," said Martin, who plans to complete the Liberal Arts associate degree at Mid-State before transferring to UW-Stevens Point for natural resources. "This showed me that hard work really does pay off in the long run. I really just want to thank Mid-State for choosing me for this scholarship." 
"It's exciting to see the impact this one scholarship will have for Samantha as she starts her path to a four-year degree here at Mid-State," said Jill Steckbauer, director of Foundation & Alumni. "Again, it comes down to the generosity of our donors, and we are so grateful for their efforts to make opportunities like this possible for students." 
Those interested in Mid-State Technical College scholarships for fall 2022 should apply before May 27 at mstc.edu/scholarships.