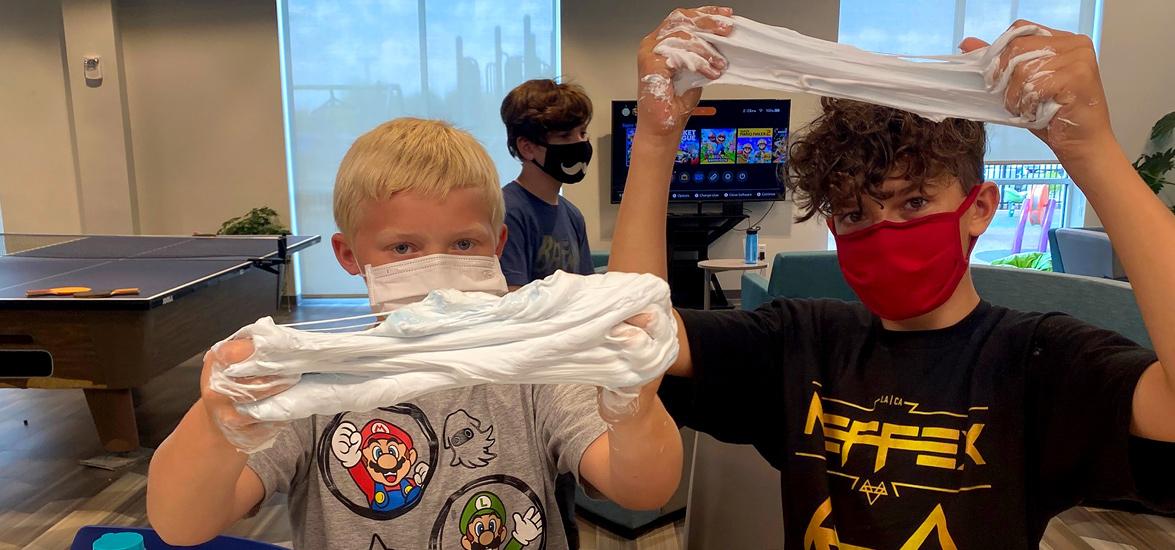 Mid-State partners with Boys & Girls Club of the Wisconsin Rapids Area to expand career exploration opportunity
June 14, 2021
Local middle and high school students had a chance to explore careers with a special online version of Mid-State Technical College's annual College Camp on June 9, with many additional students participating thanks to a partnership between Mid-State and the Boys & Girls Club of the Wisconsin Rapids Area (BGCWRA). 
The day-long, summer-themed event included hands-on career exploration with on-demand and live sessions. Although many students participated from home through a series of live and recorded videos, this year Mid-State partnered with the BGCWRA to bring the career exploration activities to over 60 of its teen center members. The Club was able to provide this experience to members thanks to a combination of grant funding and an anonymous donation through the Incourage Community Foundation. 
"I really like baking and making stuff in the kitchen," said 11-year-old and Boys & Girls Club member Elsa Urban. "The whole session was fun, and I learned how to measure and how to put in the right ingredients to make a brownie in a mug."
"While members are having fun through hands-on sessions, they're benefiting from career awareness enrichments and strength-based activities," said Kent Anderson, CEO of the BGCWRA. "The Club's partnership with Mid-State allows members to explore career options that align with their interest and skills, right in our backyard."
Each attendee accessed the event virtually from home to explore five career exploration sessions using materials and tools provided in advance. The sessions included a mental and physical wellness activity with Health & Wellness Instructor, Dr. Carrie Jarosinski, making shrinky dinks while learning about the nature of synthetic versus natural compounds in a lesson on polymers, and a lunchtime cooking activity led by the instructor of Mid-State's new Culinary Arts program, Chef Paul Kennedy, among other fun hands-on activities. The live sessions included industry experts from the Texas State Aquarium and the National Football League Hall of Fame, allowing for participants to ask questions in real time.
 
"Going virtual with this year's College Camp gave us the opportunity to extend this opportunity to learn about career programs to more students across the district," said Mid-State Outreach Coordinator Morgan Anderson. "And thanks to our strong partnership with the BGCWRA, we were able to provide a hands-on experience for Club members while they explored Mid-State programs."
To learn more about Mid-State's programs and career pathways, visit mstc.edu/programs.