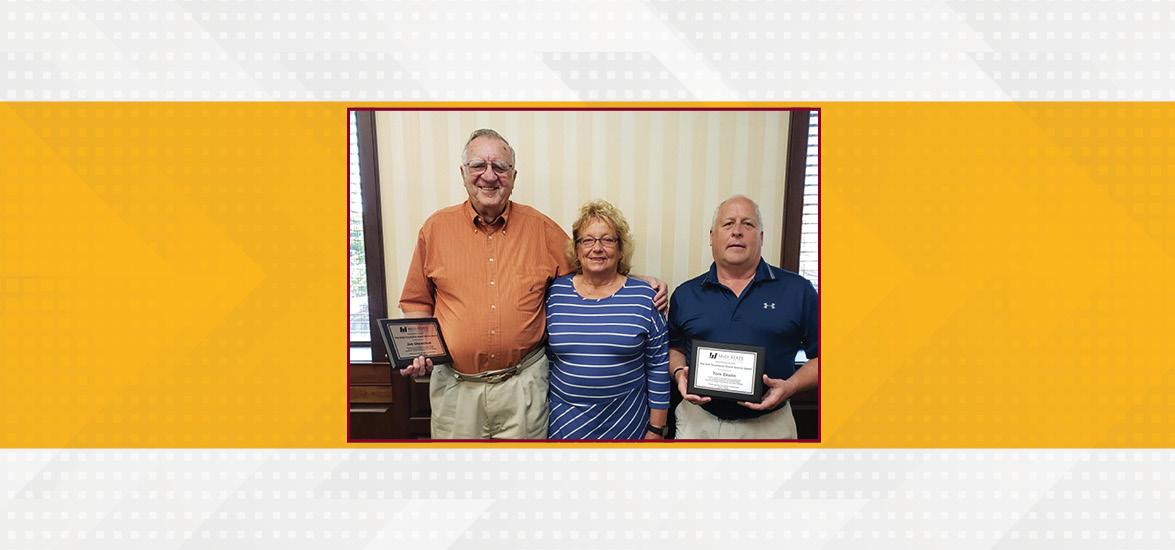 Mid-State Foundation honors long-serving board members
September 13, 2022
The Mid-State Technical College Foundation, Inc., recently honored the dedication and service of two of its long-serving board members. Jim Shewchuk and Tom Ekelin were thanked for their service and presented with plaques recognizing their contributions in a recent event at WoodTrust Bank in Wisconsin Rapids.
Shewchuk served in the capacity of treasurer for 27 years of his 32-year term on the board. In that time, he helped lead the growth of the Foundation's investments from less than one million in 1987 to over $3.6 million today, drawing on a wealth of knowledge in money management developed prior to his retirement from Stora Enso. He is now looking to spend more time in warmer climates.
Ekelin's vision on the importance of investment portfolio return allowed the Foundation to continue its work of providing scholarships, emergency funding and food pantry relief to Mid-State students. He is looking forward to spending more time enjoying his grandchildren and family.
"We are very thankful to have had Jim and Tom's expertise for so many years, helping the Foundation grow from awarding 17 scholarships in 1981 totaling just $1,600 to over 439 scholarship last year valued at over $256,000," said Foundation & Alumni Director Jill Steckbauer. "We wish them well as they embark on their next chapter." 
Learn more about the Foundation's mission and explore giving opportunities at mstc.edu/give.