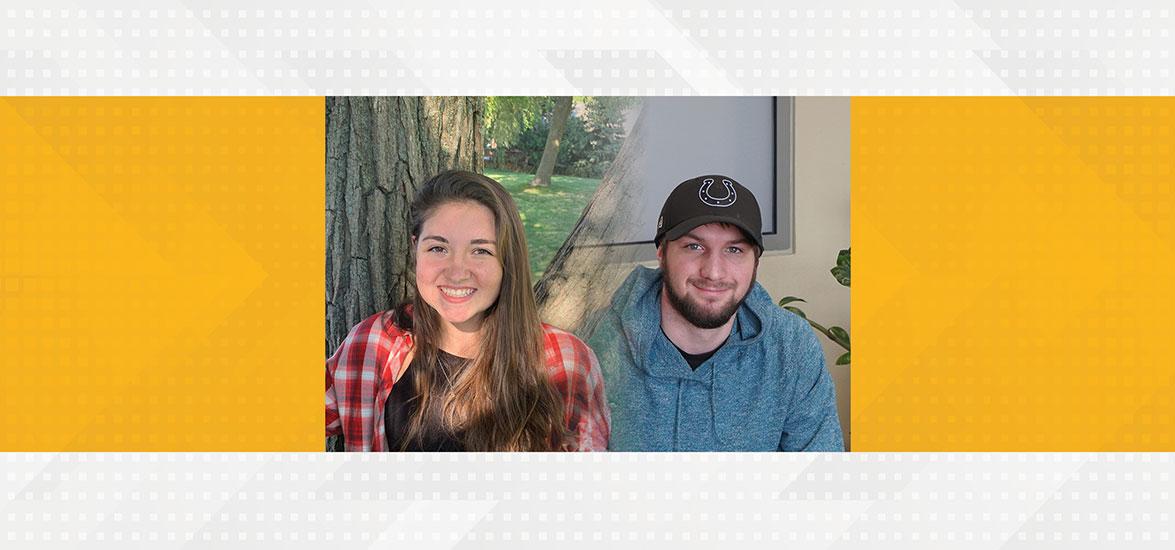 Mid-State celebrates Community College Month
April 10, 2023
In honor of Community College Month, Mid-State Technical College will highlight University Transfer programs this April to showcase the affordable path students can take from associate degree to bachelor's degree. Gabby Raczek, Mosinee, and Kaden Jackson, Rome, will be featured throughout the month on the College's website and social media channels to share their experiences with the program. 
Mid-State's University Transfer program offers students the option of either Liberal Arts-Associate of Arts or Liberal Arts-Associate of Science programs, both designed for students to seamlessly transfer their credits to many four-year colleges and universities in Wisconsin. Students have the full college experience of student clubs and organizations, residence hall living options, study abroad opportunities and more for a fraction of the cost.
"Once I was finished, I was able to transfer to the University of Wisconsin-Stevens Point without any troubles to pursue a major in elementary education," said Gabby Raczek, Liberal Arts-Associate of Arts 2021 graduate. "Because the transfer was seamless, I am able to graduate with a bachelor's degree."
"Choosing Mid-State was one of the best things I have done with my life," said Kaden Jackson, current Liberal Arts-Associate of Arts student with plans to graduate in 2025. "It has been great, and I know the program will continue to succeed and grow."
"Our University Transfer programs have erupted in popularity over the past few years and have even doubled enrollment this year," said Suzanne Rathe, dean of General Education. "We are excited to share our student and graduate stories and celebrate their success at Mid-State and beyond as they continue their educational journey."
Community College Month is celebrated during the month of April each year to recognize the positive impact that two-year colleges have on communities across the United States. Mid-State Technical College and all technical colleges in the Wisconsin Technical College System (WTCS) provide high-quality education for in-demand careers in their communities. In the 2021–22 academic year, the 16 WTCS colleges served nearly 275,000 learners and awarded over 26,400 credentials.
Learn more about Raczek and Jackson on Mid-State's Facebook at facebook.com/MidStateTech or Instagram at instagram.com/midstate_technical_college. Their full profiles are also available on Mid-State's website at mstc.edu/CCMonth.