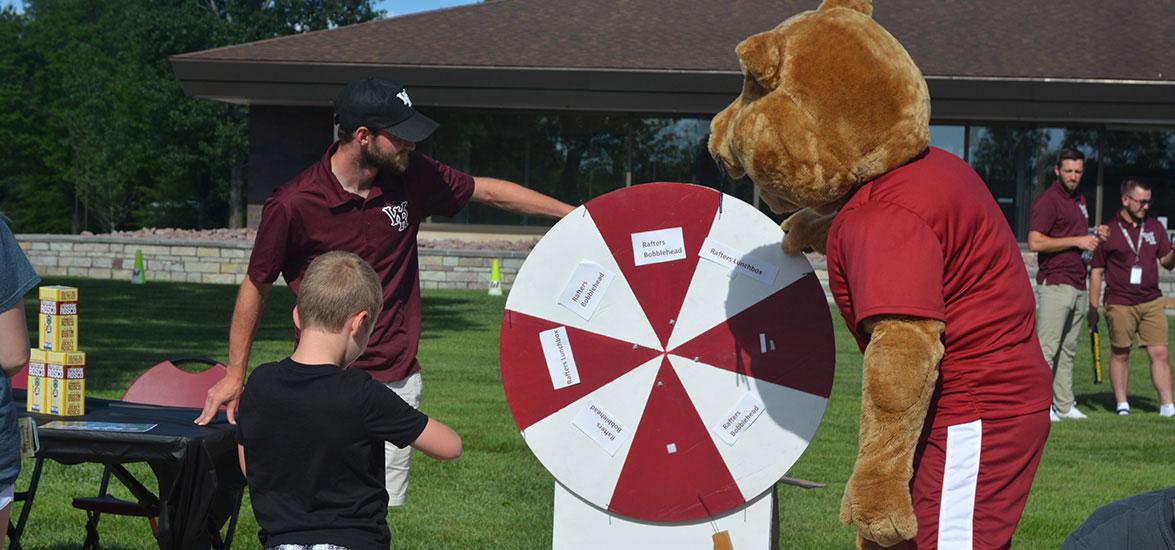 Mid-State to host double feature 'Rafters Meet-and-Greet' and 'Cuts 4 Kids' event
April 19, 2023
The central Wisconsin community is invited to join Mid-State Technical College and the 2023 Wisconsin Rapids Rafters for free games, activities, food and kids' haircuts on Wednesday, June 14. The combined Rafters Meet-and-Greet and Cuts 4 Kids is a free event hosted on Mid-State's Wisconsin Rapids campus. Attendees are welcome to stop by the event between 4:30 and 7 p.m.
The first 300 fans to arrive will enjoy complimentary hot dogs, chips and a cup of Mid-State's Cranberry Cougar Swirl ice cream. Attendees will also have the opportunity to play in games and contests against Rafters baseball players, experience Mid-State's programs and receive autographs from the Rafters players and both mascots, Mid-State's Grit and Rosco P. Rafter. 
Free kids' haircuts will be provided by Mid-State Cosmetology and Barber Technologist students. No appointments are necessary. Haircuts will be given on a first-come, first-served basis. 
This year, Rafters Meet-and-Greet and Cuts 4 Kids event is held on the same day as Mid-State's College Camp. College Camp is for middle school students entering grades 6 through 8 who are interested in career exploration. College Camp attendees, along with their guardians, are invited to stick around after their sessions to enjoy the Rafters Meet and Greet and Cuts 4 Kids event. Learn more about College Camp and register at mstc.edu/camp.
Learn more at mstc.edu/rafters-meet-and-greet.