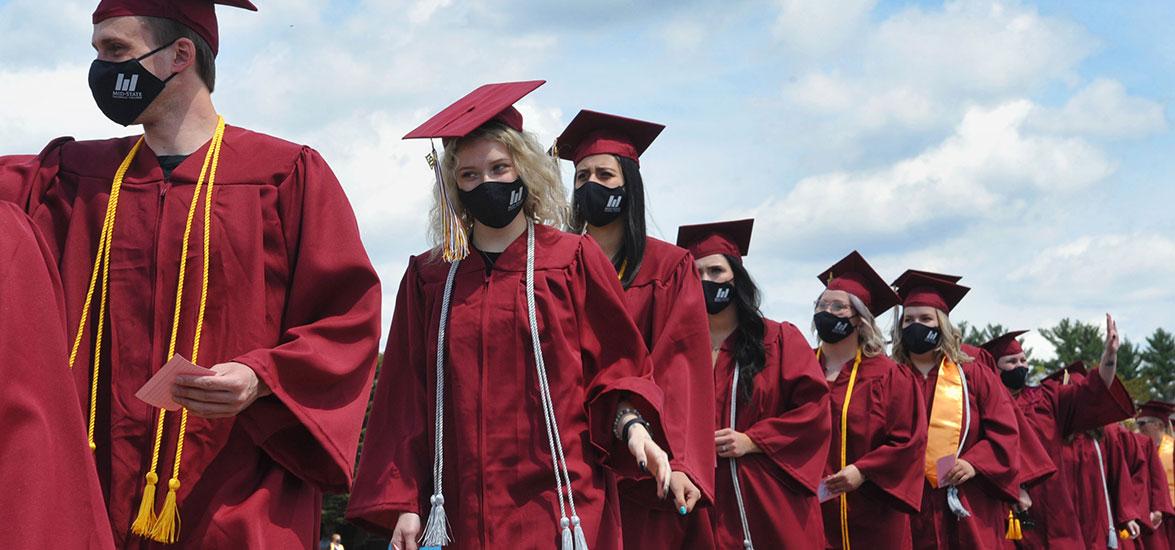 Mid-State announces new liberal arts transfer partnerships
April 18, 2022
The University of Wisconsin System Board of Regents has approved liberal arts transfer associate degrees at Mid-State Technical College. The agreements were approved by the UW Regents on April 8 and guarantee transfer credits to specified four-year colleges. 
"We are excited to offer students a cost-effective way to start their educational career locally and transfer credits that satisfy general education requirements toward a quality bachelor's degree," said Mid-State President Dr. Shelly Mondeik.
These partnerships benefit the entire region by creating additional avenues for residents to pursue careers without leaving central Wisconsin. Students seeking to start or advance their careers now have more options close to home. They create opportunities for four-year degrees in a range of areas, including accounting, analytics, business administration, communication, computer science, criminal justice, management information systems, marketing and psychology.  
According to the agreements, students who earn the 60-credit Liberal Arts–Associate of Arts or Liberal Arts–Associate of Science degrees at Mid-State will be able to transfer to Lakeland University or UW-Stevens Point with junior standing and apply all of their credits toward a bachelor's degree. Mid-State is also in the process of developing similar transfer agreements with additional four-year institutions.
Mid-State anticipates that the new transfer agreements will go into effect in the fall of 2022 upon final approval by the Higher Learning Commission accrediting agency. 
To learn more about the new liberal arts transfer opportunities, contact Suzanne Rathe, Mid-State dean of General Education, at (715) 342-3124 or via email at suzanne.rathe@mstc.edu.