LIVE2LEAD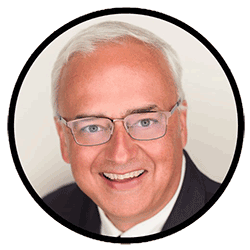 LIVE2LEAD is a leader development experience designed to equip attendees with new perspective, practical tools, and key takeaways. This seminar will help you uncover some of the secrets of successful leadership.
What You'll Gain
RENEWED ENERGY
LIVE2LEAD is designed to deliver the very best leadership content that inspires and motivates all who attend.
NEW RELATIONSHIPS
Grow your own leadership as you connect with other influencers in your community. Expand your network with relationships that produce tangible results.
NEW IDEAS
LIVE2LEAD is a world-class leadership experience full of rich content, key takeaways, and easy-to-implement action plans.
This re-broadcast presentation is facilitated by Todd Kuckkahn, certified Maxwell Leadership speaker, coach, trainer, and teacher.
Lunch is included.
An additional VIP Reception (optional) includes LIVE2LEAD in-person seminar, continental breakfast, lunch, 21 Irrefutable Laws of Leadership book (25th anniversary edition), behind-the-scenes introduction by Todd Kuckkahn, first seating, and complimentary post-event strategy ($547 value).
Agenda
7:30 – 8:30 a.m. | VIP Reception 
8:30 a.m. | Registration & Welcome to LIVE2LEAD
9:00 a.m. – 4:00 p.m. | LIVE2LEAD World Class Speakers; Elevate Engagement
Friday, October 21, 2022
Stevens Point Campus (Community Engagement Room)
In-Person Seminar • Class #: 66795 • Fee: $97
In-Person Seminar -and- VIP Reception • Class #: 66755 • Fee: $197
Two options to participate—choose one when registering
Email continuinged@mstc.edu with any special dietary needs.
Look up your class # and register on our course registration site:
Questions?
Email continuinged@mstc.edu or call 715.422.5347.
If you have a disability and require accommodations to participate in this activity, contact the event coordinator as soon as possible, ideally 14 days in advance.
All Events