Fire Career Academy Preview Night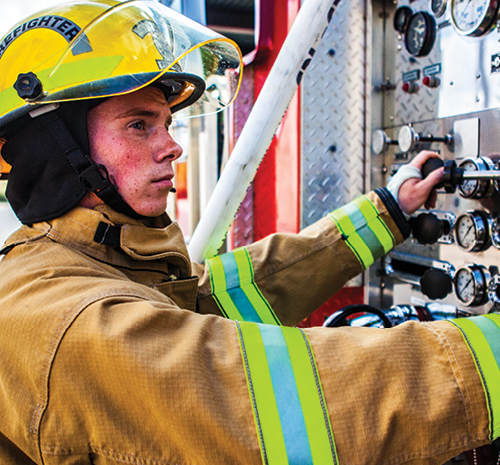 Location
Marshfield Campus
Marshfield area high school students are invited to spend an evening at Mid-State's Marshfield campus to learn about the Fire Career Academy program. This unique academy prepares high school students to pursue a career in fire protection.
Event Highlights
Learn how you can earn certifications and college credits before graduating high school.
Work with Mid-State staff to sign up for free through Start College Now.
Hear from Mid-State instructors and local firefighters.
When & Where
Thursday, March 16 • 4:00 – 6:00 p.m.
Marshfield Campus
Questions?
If you have questions about this event, please contact:
Carly Lee, College Outreach Coordinator or call 715.389.7052
If you have a disability and require accommodations to participate in this activity, contact the event coordinator as soon as possible, ideally 14 days in advance.
All Events