Critical Thinking: How Lived and Learned Experiences Influence How We See and Respond to the World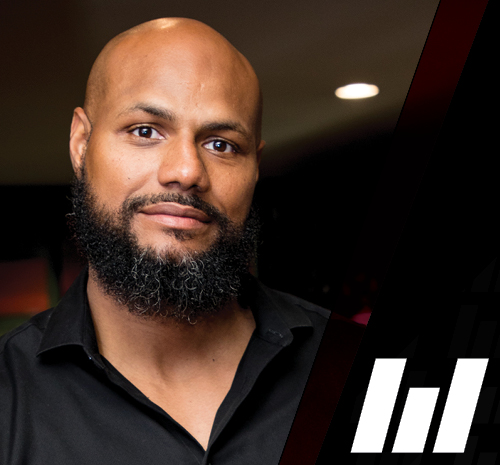 Presented by Alonzo Kelly
Mid-State students and staff are invited to join this live, virtual presentation by Alonzo Kelly for an introspective look at how our experiences influence how we engage with others.
This presentation is free, and registration is not required. Just choose a time, mark your calendar, and return to this page to join us on April 13!
When
Tuesday, April 13
Noon – 1:00 p.m. OR
6:00 – 7:00 p.m.
About Alonzo Kelly
A dynamic executive coach, professor, three-time best-selling author, and radio host, Alonzo Kelly has gained international and global attention as a premier consultant and strategist. Alonzo is recognized as one the nation's leading experts on leadership development, strategic thinking, planning, and acting, which results in individual and organizational goal achievement. He has appeared on America's Premier Experts, which airs on major networks across the country including ABC, NBC, CBS, and FOX. Alonzo has served over 1,000 individuals through personal and professional development, delivered training to a plethora of Fortune 500 companies, colleges and universities, institutions of higher learning, foreign countries (Netherlands, Belgium, Canada, Guam), nonprofit organizations and is consistently retained to be the keynote speaker at large and small events across the country.
He holds a bachelor's in accounting, three master's degrees (public administration, human resource and labor relations, business administration), and is nearing completion of a PhD in multidisciplinary human services. He is also currently in the process of obtaining his doctorate in business administration.
Alonzo currently serves on the State Board of Directors for the ACLU (American Civil Liberties Union), National Board of Directors for SENG (Supporting Emotional Needs of the Gifted), the Fire and Police Commission for the City of Howard ,and the Board of Directors for Family Services of Brown County.  
Find more at http://www.alonzokelly.com.
Questions?
Contact Student Life Assistant Vikram Gill (715.422.1283).
If you have a disability and require accommodations to participate in this activity, contact the event coordinator as soon as possible, ideally 14 days in advance.
 
All Events