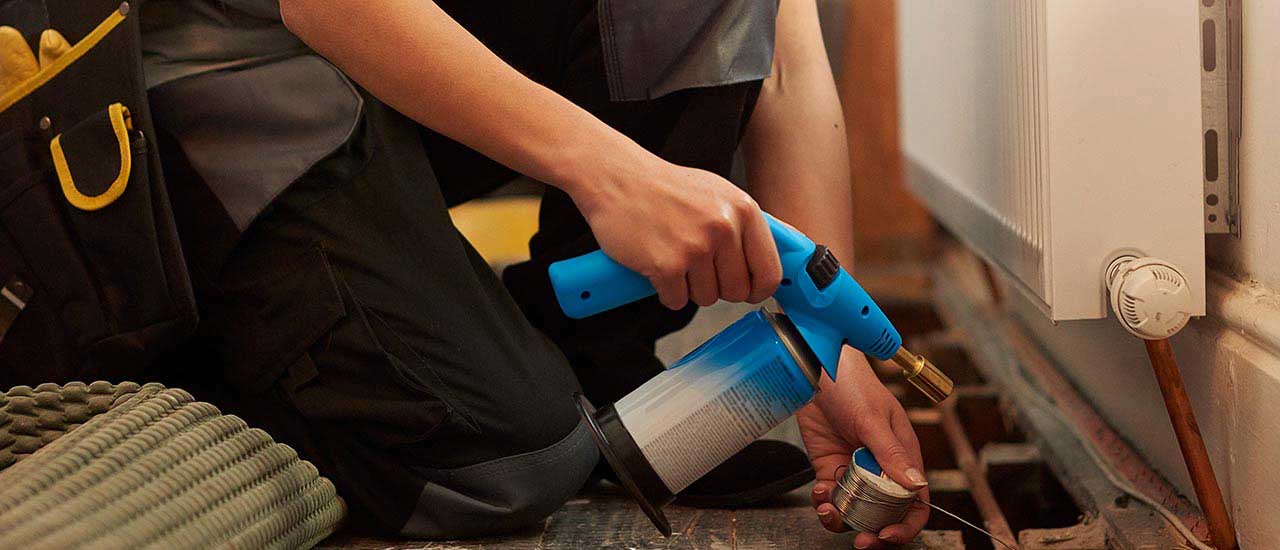 Plumbers install, repair, and maintain the water supply, waste water treatment, drainage, and gas systems in homes as well as commercial and industrial buildings.
Plumbers typically:
Assemble, install, and repair pipes, fittings, and fixtures of heating, water, and drainage systems according to specifications and plumbing codes. 
Install sanitary facilities such as lavatories, toilets, tubs, bathroom fixtures, showers, kitchen fixtures, drinking fountains, and laundry equipment.
Work Conditions

Plumbing work can be indoors or outdoors in existing and newly constructed buildings, in various weather conditions, and around noise, dirt, and mud. The work requires physical strength and stamina with prolonged standing, lifting heavy pipes and equipment, and working in cramped, awkward, or uncomfortable positions. Training in safety practices prevents the risk of dangers with falls from ladders, cuts from sharp tools, and burns from hot pipes or soldering equipment.

Training

5-year program
8,000 hours of on-the-job learning
572 hours of paid related instruction
260 hours of unpaid related instruction

Application Requirements

To qualify for this apprenticeship opportunity, applicants must meet the following requirements:

Education: High school diploma or equivalent
Aptitude Testing: Meet required norms on an aptitude test (if required)
Physical Ability: Be physically able to perform trade work.
License: Have valid driver's license or reliable transportation.
Other: Take and pass a drug test prior to employment, if required by sponsor
Get Started
If you meet the application requirements listed above, do the following to get started:
Visit Wisconsin Department of Workforce Development and select Central Wisconsin Area Plumbing JAC or Marshfield Area Plumbing JAC to learn more.

Obtain direct employment through a company that operates an apprenticeship program or a similar sponsorship.

Contact Raquel Nowak to learn about the application process:

Raquel Nowak
Apprenticeship Training Representative
Bureau of Apprenticeship
Wisconsin Department of Workforce Development
715.323.6322
Email