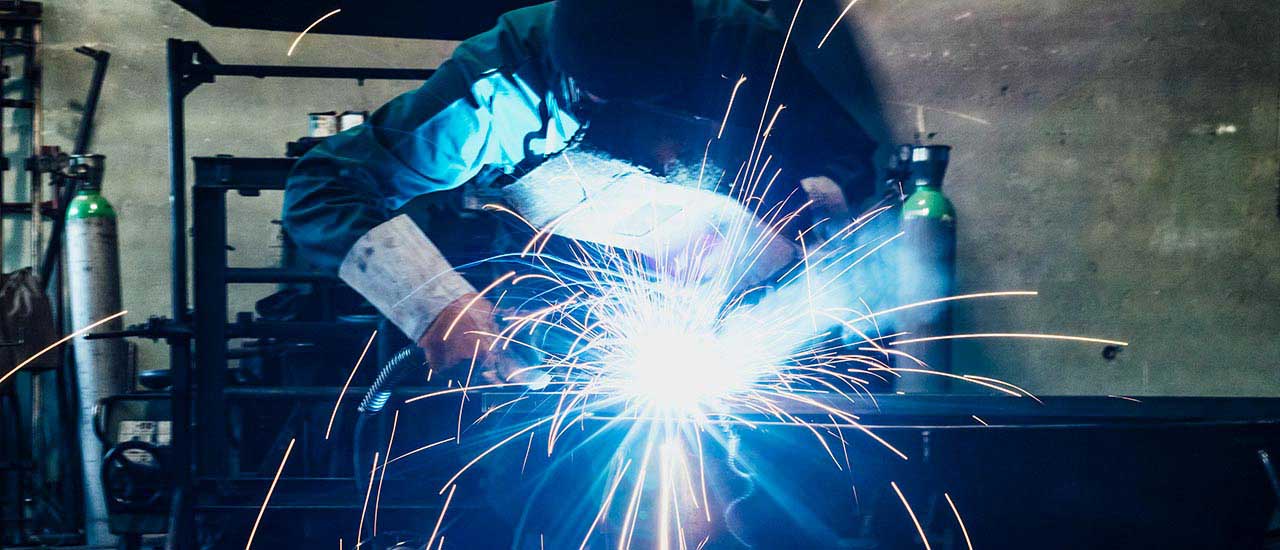 Ironworker Apprenticeship
Ironworkers fabricate, produce, erect, and construct the metal components of buildings, bridges, and other structures.
Ironworkers typically:
Use iron, steel, ornamental lead, bronze, etc., in the erection of industrial, commercial, or large residential buildings.
Erect the steel framework of bridges, buildings, and other structures, including metal storage tanks and overhead crane runways that support heavy equipment. 
Lift and carry heavy load or rebar. 
Set steel bars or steel mesh in concrete forms to strengthen concrete in buildings and bridges.
Work Conditions

With the exception of some ornamental ironwork, remodeling and repair work, and the occasions where temporary shelters can be set up, most of the work is done outdoors. Most ironwork can be carried on year round except for in instances of very severe weather. Ironworkers frequently work at great heights. The work is physically demanding and may involve extensive travel.

Training

7,076  hours on-the-job learning
576 hours of paid related instruction— currently one evening per week during the school year
300 hours of unpaid related instruction to be completed on apprentice's own time

Application Requirements

To qualify for this apprenticeship opportunity, applicants must meet the following requirements:

Age: 18 or older
Education: High school diploma or equivalent
Aptitude Testing: Attain established norm on aptitude test (if required).
Physical Ability: Be physically able to perform trade work.
License: Have valid driver's license or reliable transportation.
Get Started
If you meet the application requirements listed above, do the following to get started:
Send an email to Pete Stern indicating that you are interested in becoming an ironworker apprentice. Be sure to include:

Your name
Your address
Your telephone number

You will be notified of a date, time, and location for an application and orientation session about two–three (2–3) weeks before the next possible session.

Contact Mid-State Technical College to complete the Accuplacer.

Bring the following materials to the application and orientation session:
Proof of age (driver's license, state-issued ID card, birth certificate, or passport)

Copy of high school diploma or equivalent
Copy of transcript of all school records
Copy of Accuplacer scores (Arithmetic & Reading Comprehension sections)
Copy of military service record (DD-214)