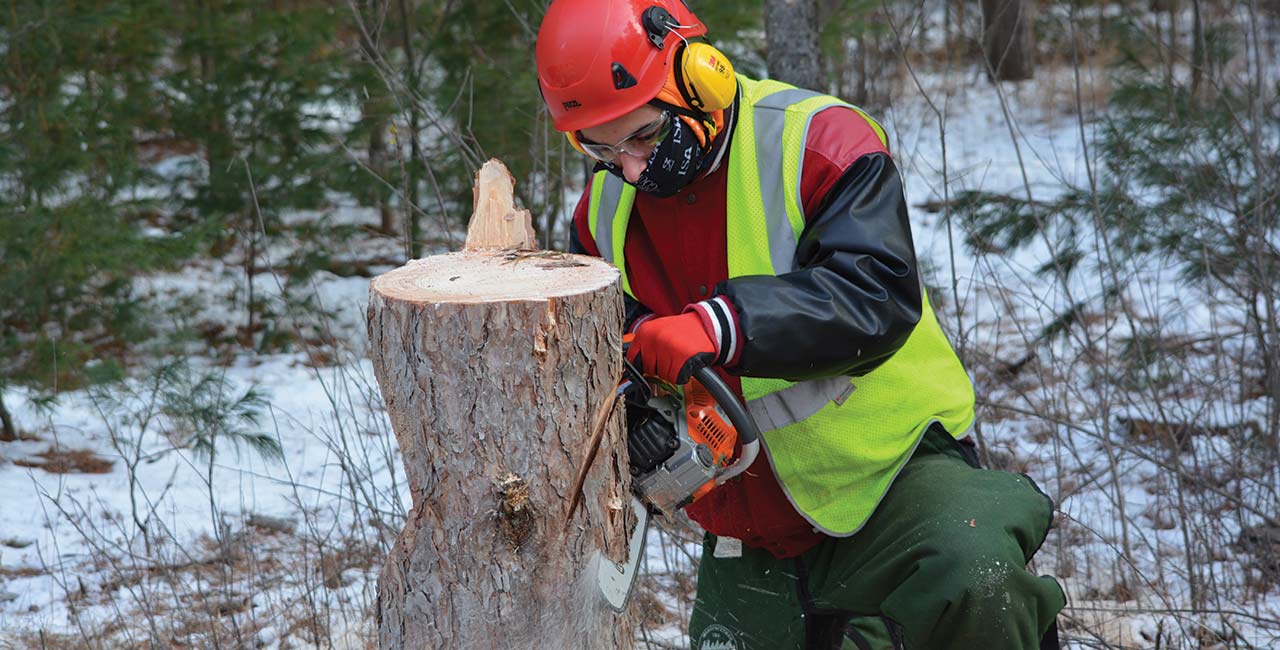 Work Description
Arborists are knowledgeable about the needs of trees and are trained and equipped to provide proper care. Well-cared-for trees are attractive and can add considerable value to property. Poorly maintained trees can be a significant liability. Pruning or removing trees, especially large trees, can be dangerous work and should be done only by those trained and equipped to work safely in trees. Certified arborists are individuals who have achieved a level of knowledge in the art and science of tree care through experience and by passing a comprehensive examination developed by some of the nation's leading experts on tree care.
Using sophisticated climbing and rigging techniques, arborists ascend trees, cut away dead or excess branches and lower them to the ground, and spray trees and shrubs to prevent common pests and diseases.
Working Conditions
Arborists work outdoors in all kinds of weather. The work is physically demanding and requires dangerous equipment such as chainsaws. Moreover, the work is often performed at heights, so arborists use fall-protection gear in addition to personal protective equipment.
Arborists strongly emphasize safety measures, because their duties have led to an occupational injury rate that is above the national average.
Training
3.5-year training program

6,560 hours of on-the-job learning

440 hours of paid related instruction (designed for distance education)

Additional related instruction may be required
Apply
Application requirements:
Be at least 18 years of age

Have high school diploma or equivalent

Have valid driver's license

Be physically able to perform the work with reasonable accommodations

Apply directly to the employer
How can I apply to be an arborist apprentice?
Obtain direct employment through a company that operates an apprenticeship program.

Complete the apprentice application
have your employer complete employer application

Submit both to:

Cole Schmidt
Apprenticeship Advisor & Pathways Navigator
Mid-State Technical College / Wisconsin Rapids Campus
500 32nd Street North
Wisconsin Rapids, WI 54494
715.422.5526