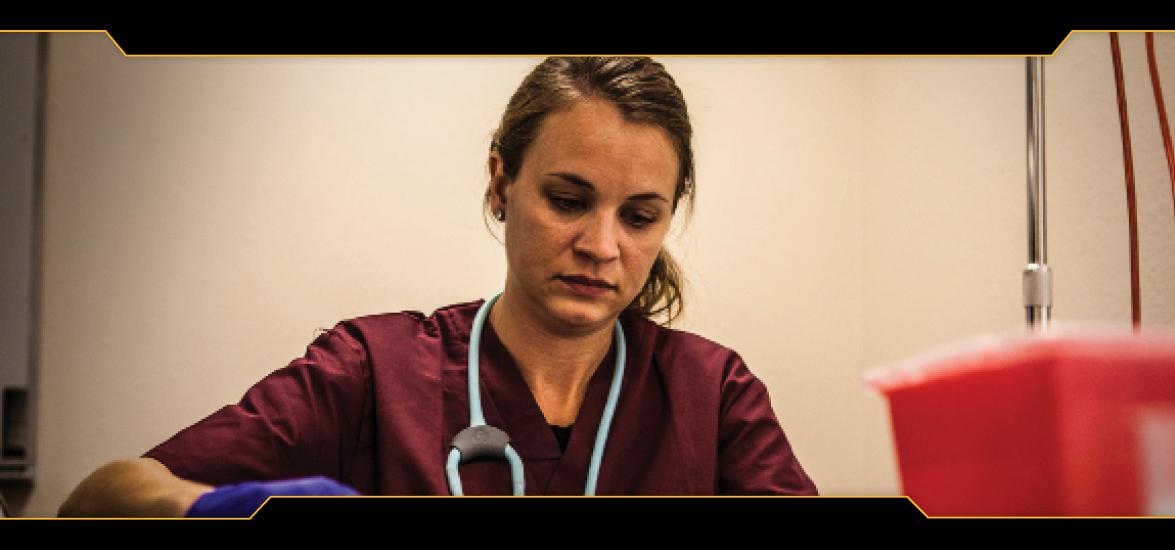 New recognition for Mid-State's highly ranked Nursing program
May 20, 2020
The Nursing program at Mid-State Technical College was recently named a top-ten school in Nursing Schools Almanac's 2020 rankings of the best nursing programs, earning its place at number six in the list of best associate degree nursing programs in the state, out of 20 institutions evaluated. The designation adds to the top-ten ranking the program received earlier this year in the list of 2020 Best RN Programs from RegisteredNursing.org. 
Mid-State's NCLEX RN exam pass rate among first-time test-takers was used in the Nursing School Almanac's award methodology. Would-be registered nurses in the United States must pass the NCLEX before practice can commence, and the exam is widely considered an excellent benchmark for comparing the relative quality of associate degree nursing programs. Mid-State's pass rate for the seven years analyzed was 92.2 percent.
"It's incredibly gratifying to see Mid-State's Nursing program placed on another top-ten list in the state," said Colleen Kane, Mid-State's dean of the School of Heath and School of Protective and Human Services. "Our student pass rates on the NCLEX are a point of pride for Mid-State Technical College and a direct result of the excellent instruction delivered by our outstanding faculty. The result is that health care delivery in our community is much stronger based on the quality of care these nurses bring to their roles as they enter into practice with our local employers."
The mission of Nursing Schools Almanac is to provide aspiring nurses a detailed, comprehensive and analytical resource for selecting their future nursing school. It has published its annual rankings of the top nursing schools since 2016, adding rankings of the best associated degree nursing programs at the state level this year.
Learn more about Mid-State's Nursing program at mstc.edu/programs.