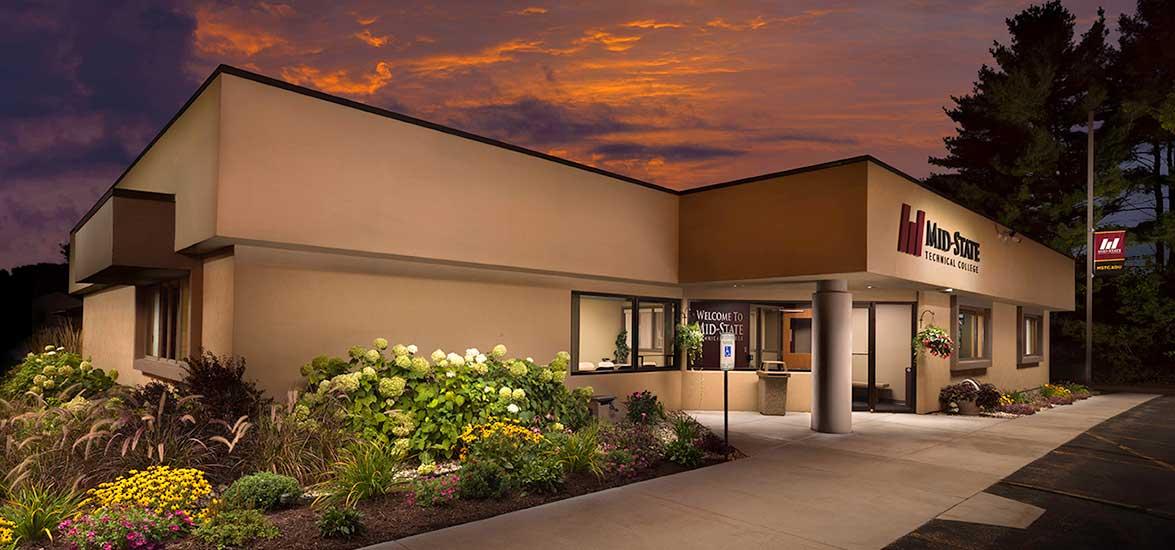 Mid-State's spring workplace professionalism series sets Adams high school students up for success
May 24, 2022
Mid-State Technical College provided high school students in its Adams community new ways to prepare for life after graduation with a series of workplace professionalism events. The series was first offered this April in collaboration with Adams County Economic Development, the Adams County Chamber of Commerce & Tourism, Gundersen Moundview Hospital & Clinics and the Adams-Friendship school district.
"We had been working with our partners on these events since before COVID, and we were all very excited to finally be able to offer them this spring," said Mid-State Adams Campus Dean Laurie Inda. "We want students to know that there are great opportunities close to home, provide the support they need to build skills they'll need to pursue them and let local employers know that we have students who are ready to succeed, stay local and support our economy."
The series included a Sponsor A Scholar Lunch-N-Learn on the Adams Campus for local businesses to learn more about the program and set the stage for them to sponsor students seeking summer jobs through the series. That session was followed by two events for high school students, a Workforce Professionalism Day and free haircuts event in which Mid-State Cosmetology and Barber Technologist staff and students provided free haircuts to get students ready to enter the workforce this summer. Students were also provided with a list of employers from the Adams-Friendship area who are hiring for summer.
Workforce Professionalism Day gave Adams-Friendship High School juniors the opportunity to participate in five breakout sessions: How to Conduct Job Searches; Dressing for Success; Your Digital Footprint; Communications; and Preparing for College, University, Military. That day, approximately 100 juniors also benefited from an etiquette luncheon sponsored by Gundersen Moundview Hospital & Clinics.

According to Inda, Mid-State and its partners hope to make the workplace professionalism series an annual occurrence and is part of a larger effort to ramp up services and offerings through its Adams Campus. The College was recently recognized for those efforts this April when it received the 2020 Outstanding Organization Award from the Adams County Chamber of Commerce & Tourism.
For more information about Mid-State's Adams Campus, visit mstc.edu/locations/adams-campus or contact Laurie Inda directly at 608-339-5130 or via email at laurie.inda@mstc.edu.