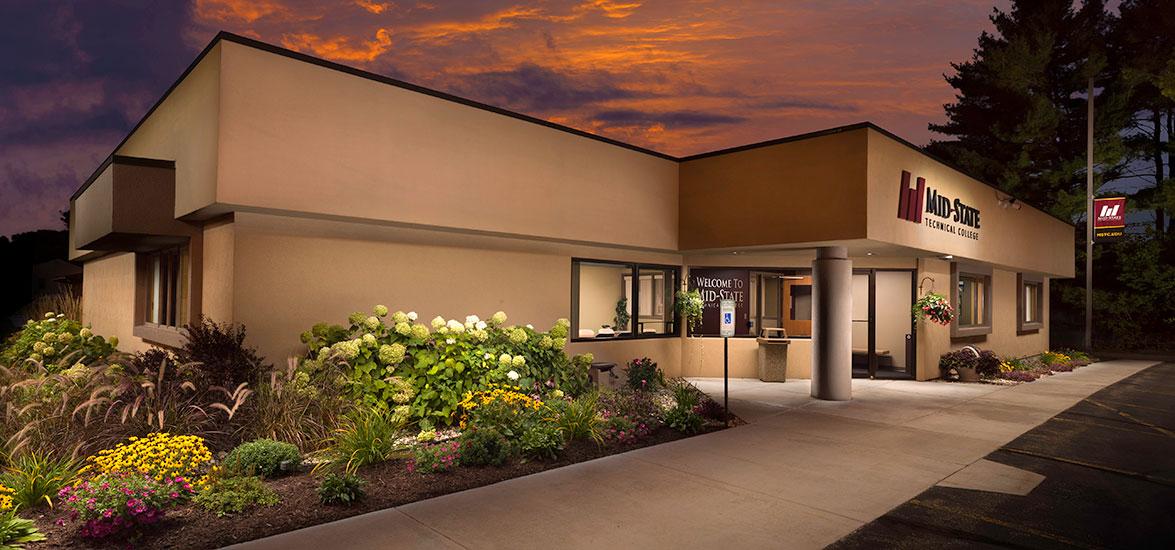 Mid-State Technical College receives Outstanding Organization Award for achievements at Adams Campus
May 19, 2022
Mid-State Technical College was honored as recipient of the 2020 Outstanding Organization Award from the Adams County Chamber of Commerce & Tourism. The award was presented to Mid-State President Dr. Shelly Mondeik on April 26, 2022, at Connell's Cedar Shack in Adams after being delayed one year due to COVID 19. 
The Outstanding Organization Award recognizes an organization that has shown exceptional, long-standing community service and dedication to the community. Mid-State's efforts in recent years to offer full programming at its Adams location, including upgrading the site from a center to a full campus and developing a strategic plan based on community input were among the reasons for the award.
"It is a great honor to receive the 2020 Outstanding Organization Award on behalf of Mid-State Technical College," said Mid-State President Dr. Shelly Mondeik. "We have proudly served the Adams community for over 40 years, but the sky is the limit when it comes to what we can achieve in serving and transforming lives in the Adams area, and it is exciting to see local input, enthusiasm and support grow for our new offerings and services." 
According to Adams Campus Dean Laurie Inda, since its conversion to a campus in 2018, Mid-State's Adams location has seen nearly 300 percent increase in full-time enrollments and over 100 percent increase in the number of people enrolled. 
"The increases were a direct result of initiatives stemming from the campus Strategic Plan, which included offering six degree programs at the location as well as a variety of new continuing education offerings and in-person student services," Inda said.
The College plans to further increase programming in the future, with four more degree programs in the areas of health and the trades, welding and construction trades labs and more localized fire training. A student shuttle service is also planned for fall 2022 to increase access to the College's other three campuses for even more opportunities. 
Learn more about offerings and services available at Mid-State's Adams Campus at mstc.edu/locations/adams-campus, or contact Laurie Inda directly at 608-339-5130 or via email at laurie.inda@mstc.edu.