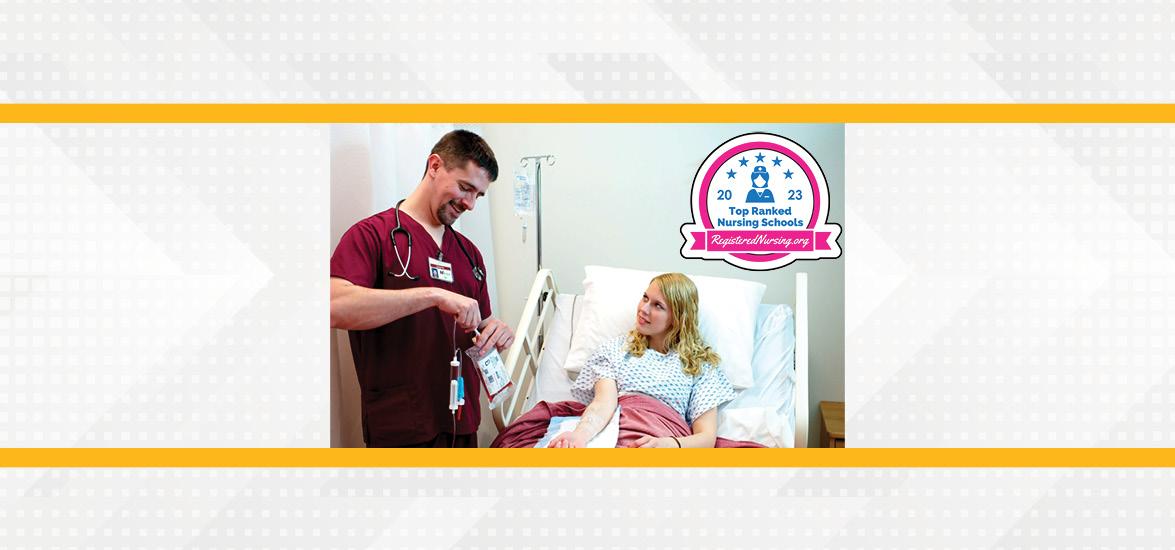 Mid-State's Nursing program continues to rise in top nursing school ranking
October 31, 2022
The Nursing program at Mid-State Technical College has again been named a top-ten nursing school in Wisconsin, this time ranking fourth on the 2023 Best RN Programs list from RegisteredNursing.org. The College improved on its seventh-place ranking in 2021.
Pass rates on the NCLEX weigh heavily in the organization's evaluation of how well a program supports students towards licensure and beyond. Forty-one colleges in Wisconsin that offer programming leading to an associate in nursing (ADN/ASN), a bachelor's in nursing (BSN) or a direct entry MSN were part of the evaluation. 
"We're so pleased to see Mid-State's Nursing program continue to climb in RegisteredNursing.org's top rankings," said Deb Johnson-Schuh, Mid-State's associate dean of Health. "The success of this program is driven by our nursing faculty, who have years of teaching and nursing experience in a variety of general and specialty areas. Just as important, our faculty are committed to student success, helping students combine theory, skills and clinical knowledge to see the big picture and solve problems to provide quality patient care."
Those qualities are borne out in Mid-State's NCLEX first-time pass rates, which are consistently above the national average. Most recently, Mid-State's spring 2022 graduating class experienced a 100-percent pass rate on the exam. "Our NCLEX pass rate is a major contributor to our number four ranking, and that rate is especially impressive when compared to the national first-time pass rate of 79.8 percent," Johnson-Schuh said.
Other factors that make Mid-State's Nursing program a standout for students include affordable tuition combined with financial aid availability, the use of technology and real-life clinical training and job placement. Since 2021 students in the program have also experienced additional skills practice in Mid-State's state-of-the-art Healthcare Simulation Center, which uses medium-fidelity and high-fidelity manikins that replicate nearly all clinical scenarios, including stroke, sepsis infection, bleeding, shock, birthing and more, allowing students to build confidence and learn without the fear of harming a live patient.
The National Council Licensure Examination (NCLEX) is a nationwide exam for the licensing of nurses in the United States since 1982. After graduation from a school of nursing, one takes the NCLEX exam to receive a nursing license. Pass-rates reflect the percentage of graduates who pass the exam. Both past and present first-time NCLEX-RN pass-rates were part of the analysis and were weighted by year when determining the ranking. 
Based out of Carlsbad, Calif., RegisteredNursing.org promotes excellence in nursing through enabling future and current nurses with the education and employment resources they need to succeed. 
Learn more about the Nursing program at Mid-State at mstc.edu/programs.