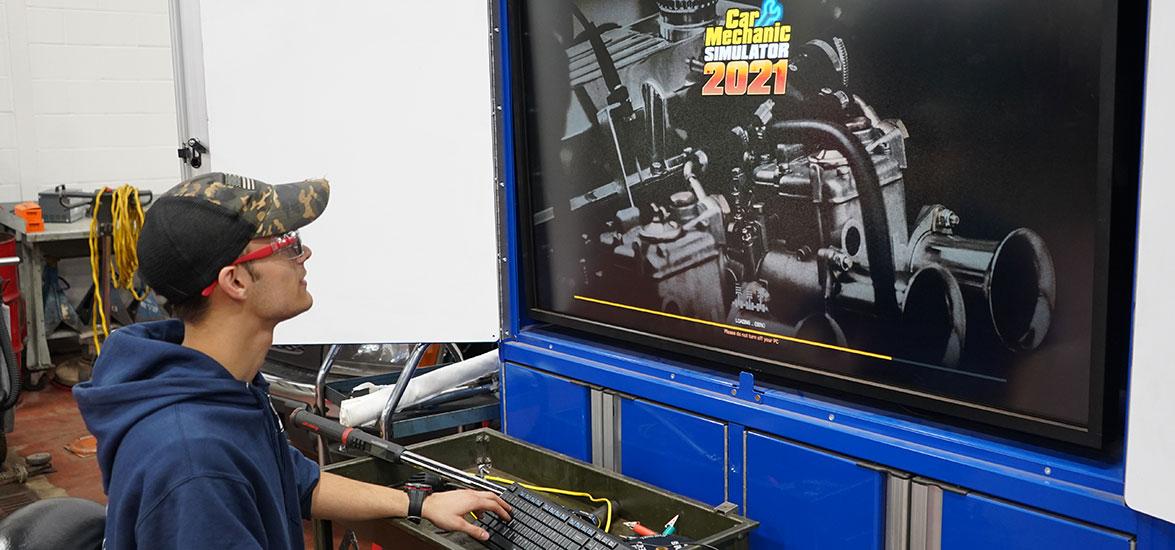 Mid-State hosts Program Showcase career exploration event for over 500 area high school students
October 28, 2022
Program Showcase at Mid-State Technical College drew nearly 575 students from area high schools to explore careers across many of the college's 85+ programs. Students from Stevens Point Area High School and Lincoln, D.C. Everest, Almond Bancroft, Necedah and Marshfield high schools came to the Wisconsin Rapids Campus Oct. 26 for the popular biannual event, which included hands-on demonstrations as well as information about student services and student life activities. 
"Mid-State Technical College's Program Showcase is a fun, interactive, eye-opening and educational experience for Lincoln High School sophomore students," said Eric Siler, career and technical education coordinator at Wisconsin Rapids Public Schools. "It's the perfect venue for students to explore, learn and see career pathways that are not only available in central Wisconsin but worldwide. We are proud to partner with Mid-State to help our students become college and career ready."
Program Showcase allows students the opportunity to meet with current Mid-State students, staff and program faculty, while seeing campus labs and experiencing the hands-on learning that Mid-State offers. Students are provided a bingo card of all participating programs with the goal of stopping by as many stations as they can. 
Students experienced tree climbing (Arborist Technician), science experiments (Liberal Arts-Associate of Science), a tire rotation station (Automotive programs), demonstration of food prep tips (Culinary Arts), chocolate chip cookie plotting (Manufacturing Operations), a speed hammer test (Construction Trades) and a radar gun activity (Criminal Justice-Studies), plus many more fun activities. Two students were drawn at random for a $500 scholarship provided by the Mid-State Technical College Foundation, Inc. 
Learn more about Mid-State's program offerings at mstc.edu/programs.