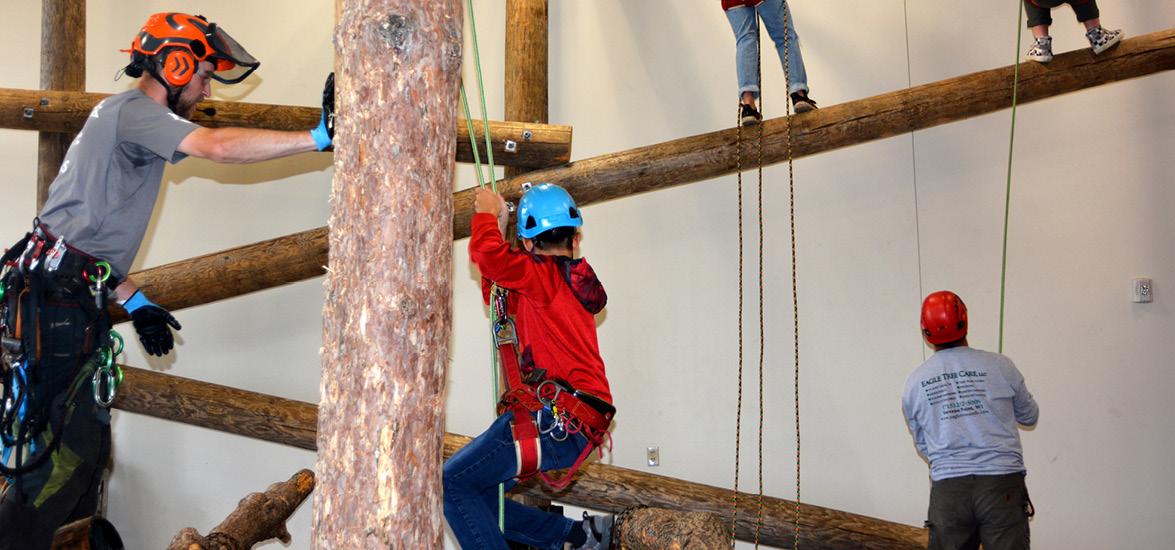 Mid-State's College Camp held in person June 8
June 9, 2022
Local students entering grades 6 – 8 had the chance to explore careers at Mid-State Technical College June 8. After a two-year COVID disruption, the annual day-long College Camp event was held in person at the Wisconsin Rapids Campus for the first time since 2019, drawing participation from local school districts, homeschool students and members from local youth organizations.
Attendees chose four in-demand programs to explore throughout the day, from the following options: Criminal Justice, Fire Protection, EMT-Paramedic, Civil Engineering, Cosmetology, Creative Writing, Machine Tool, Nursing, Arborist, Student Life – Scavenger Hunt, Agriculture and Welding, according to Dean of Recruitment and Admissions Jackie Esselman. Mid-State faculty and alumni led the student explorations. 
"We're happy to have College Camp return in person this year," Esselman said. "While the middle school attendees view the day as a fun and hands-on event, we know so much more is happening. Camp attendees are experience what college classrooms and labs look and feel like while exploring potential career pathways."
The hands-on opportunities included a machine tool activity in which students learned the intricacies of coding and created their own top using a computerized numerical control (CNC) machine. Participants in the arborist session had opportunity to climb in Mid-State's unique lab space and work with past Mid-State graduates and current business owners John Thieme from Eagle Tree Care LLC and Luke Haas from Haas Tree Care LLC. Cosmetology participants received services from current Mid-State students in the recently remodeled Salon at Mid-State, and creative writing participants designed their own journal and explored writing prompts and various ways to journal. 
To learn more about Mid-State's programs and career pathways, visit mstc.edu/programs.