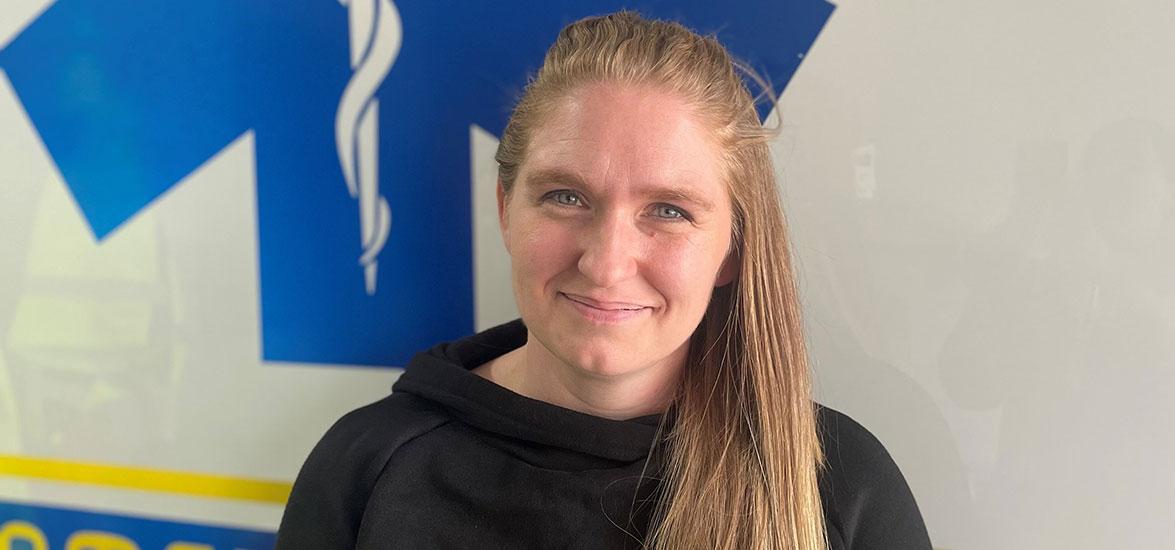 Mid-State Paramedic Technician graduate selected for national EMSC Scholar program
October 5, 2022
Mid-State Technical College Paramedic Technician program graduate and Waushara County EMS Shift Chief Jessica Lease has been selected as an EMSC Scholar with the Emergency Medical Services for Children (EMSC) Innovation and Improvement Center. Lease is one of six medical providers nationwide (including physician, nurse and paramedic) to be chosen for the program.
The EMSC Scholars Program offers an opportunity for health professionals to expand their knowledge of the pediatric emergency space, network with peers and healthcare leaders and advance their careers through the development of a scholarly project. 
As an EMSC Scholar Lease has committed to a two-year appointment and will implement a project related to pediatric emergency care, leveraging a grant to bring telehealth services into emergency services for Waushara County. She will also receive mentorship from some of the nation's leading pediatric emergency professionals. 
"The selection process for this national appointment involved submitting a pediatric project of my choosing, followed by a résumé highlighting my experience that would give me the edge in achieving my vision," said Lease. "The opportunity to represent not only Waushara County EMS but the entire state of Wisconsin is not only remarkable but extremely humbling. I am proud to bring cutting-edge research and technologies to the community I serve and to advance pre-hospital pediatric care."

In September 2021 Jessica was involved in the successful grant writing process that provided Waushara County EMS with the opportunity to purchase state-of-the-art telehealth equipment called Iron Bow. Being chosen for the EMSC Scholars program will allow her to bring the complete integration of pediatric specialists into that developing telehealth project. 
"This will be a game changer for rural prehospital medicine, having specialized access regardless of location, which is truly medicine without limits," she said.
"I am extremely proud of Jessica, and it pleases me to see that she is seeking to not only expand her leadership as a professional paramedic but to push the boundaries of pre-hospital medicine," said Rick Anderson, associate dean of the School of Protective & Human Services at Mid-State. "She has grown as a leader and truly has earned this recognition and this opportunity through her hard work and forward thinking."
Formed in 2016, the Emergency Medical Services for Children Innovation & Improvement Center (EIIC) leverages quality improvement science, the experiential knowledge of its co-lead organizations—The University of Texas at Austin Dell Medical School and University Hospitals Rainbow Babies and Children's, as well as partners at Yale University, Baylor College of Medicine and The Lundquist Institute—and the expertise of multiple professional societies and federal organizations to improve health care outcomes for children in emergency settings. The EIIC is part of the Emergency Medical Services for Children program. The mission of the EIIC is to optimize outcomes for children across the emergency care continuum by leveraging quality improvement science and multidisciplinary, multisystem collaboration.
Learn more at https://emscimprovement.center/news/meet-the-2022-emsc-scholars/. Get information about Mid-State's Paramedic Technician program at mstc.edu/programs.