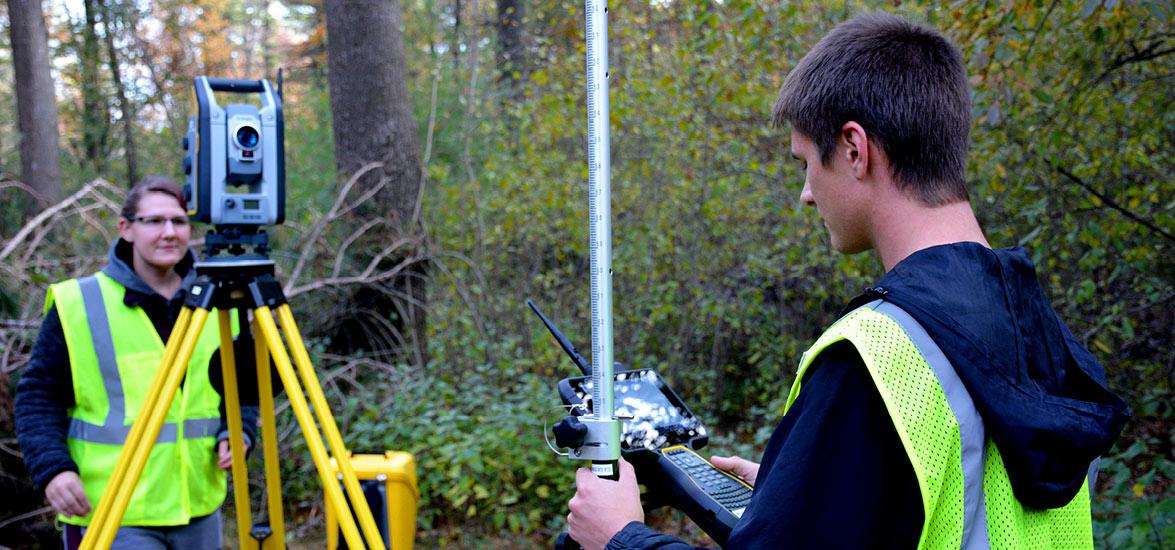 Mid-State live GPS maps available at WIAA State Cross Country Meet and beyond
October 24, 2019
For the third year, spectators and medical first responders at the Wisconsin Interscholastic Athletic Association state cross country meet at The Ridges Golf Course will be able to track their exact position on the course in real time thanks to a live GPS map on their hand-held devices. The map of the 5,000-meter race course is now one of over a dozen created for cross country races across the state by Civil Engineering Technology-Highway Technician students at Mid-State Technical College.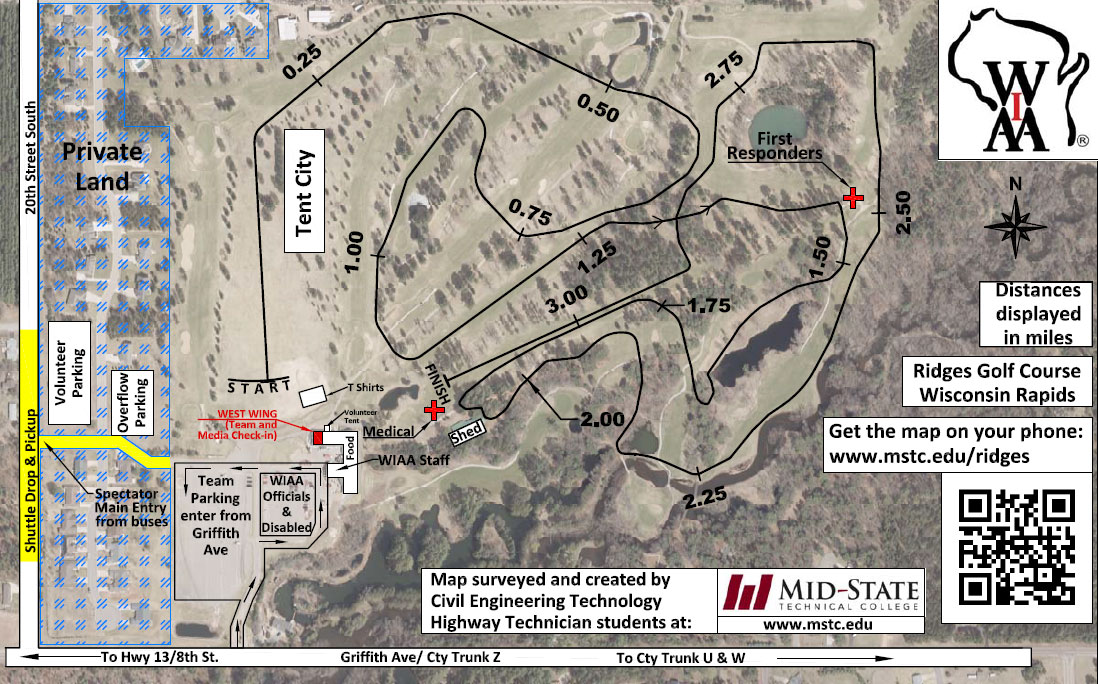 The live GPS map at The Ridges is based on approximately 2,400 data points collected by students of Mid-State instructor Greg Webster using Trimble R8 and R10 GPS surveying equipment. Those data points were then used to create a course centerline on the aerial view and an elevation profile to help runners see exactly what to expect from the course before ever stepping onto it. An interactive feature also allows spectators to use their phones to help them find their way around the course. 
Mid-State civil engineering students first surveyed the course in 2013 when Webster realized the opportunity to combine his passion for cross country with a unique hands-on surveying experience for his students. "Surveying the alignment of a running trail is similar to surveying a road alignment," Webster said. "This project gives us the opportunity to learn away from traffic and provide a useful end product to high schools."  
Since that first map was created in 2013, Webster's students have gone on to create maps for a total of 13 courses statewide, often combining survey data from Trimble S7 robotic total stations and drones, and also added the interactive map in 2017. Among the courses mapped are the home courses for SPASH, Amherst, Wisconsin Rapids, Auburndale, Marshfield, Marshfield Columbus, and Pittsville high schools. This year Webster's students mapped courses for Waupaca and Cumberland high schools. 
"Working with Greg to develop our course maps was an awesome experience," said Jess Banks, Waupaca High School English teacher and cross country head coach. "His knowledge and attention to detail are unmatched, and we were so fortunate to have this opportunity."
Attendees on-site at The Ridges course for the Nov. 2 WIAA State Cross Country Meet can access the GPS map on their hand-held devices at mstc.edu/ridges. Find more information about the Civil Engineering Technology-Highway Technician program at mstc.edu/programs.