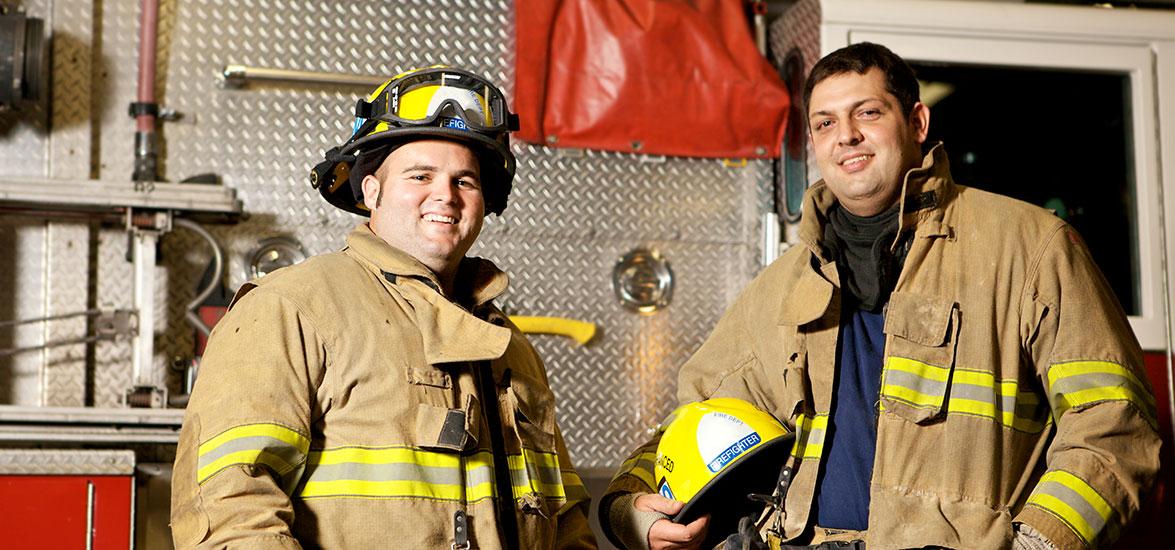 Mid-State launches new Fire Service Certification program
June 6, 2023
Mid-State Technical College is offering a new 15-credit Fire Service Certification program this fall to meet the increased local demand for firefighting professionals. Applications are now being accepted for the technical diploma, which features training with hands-on activities and realistic simulations on Mid-State's state-of-the-art burn tower, fire engines and other high-tech equipment. 
The Fire Service Certification program teaches the entry-level fire behavior and techniques needed to control structural and related fire emergencies as well as life safety practices. EMT skills and knowledge are also learned in the program. Students will gain knowledge and skills in the areas of fire suppression, victim rescue, salvage and overhaul. 
Developed in partnership with local fire departments, this program ensures its completers will have a competitive edge when starting their career. The program can also be completed by high school students.

"One of the greatest challenges we face in the fire service today is recruitment and retention," said J.R. Schmidt, assistant fire chief of the Adams County Fire District. "The Fire Service Certification program at Mid-State will be a great opportunity for us to engage young people in our community, even at the high school level."

Graduates of the Fire Service Certification program have the opportunity to sit for exams for two state fire certification credentials and one national EMS credential and are prepared for entry into either the EMT-Paramedic or Paramedic Technician program. 

"The fire industry is evolving rapidly due to the constant changes and growing complexities of modern life and the technological environment as well as the global changes we've experienced within the job market," said Rick Anderson, Mid-State's associate dean of the School of Protective & Human Services. "Those looking for a career that requires quick thinking, teamwork and skilled action will find satisfying work in fire protection, and this new technical diploma program is the perfect first step."
For more information, visit mstc.edu/programs or contact Rick Anderson, associate dean of Protective & Human Services, at 715-422-5473 or by email at rick.anderson@mstc.edu.