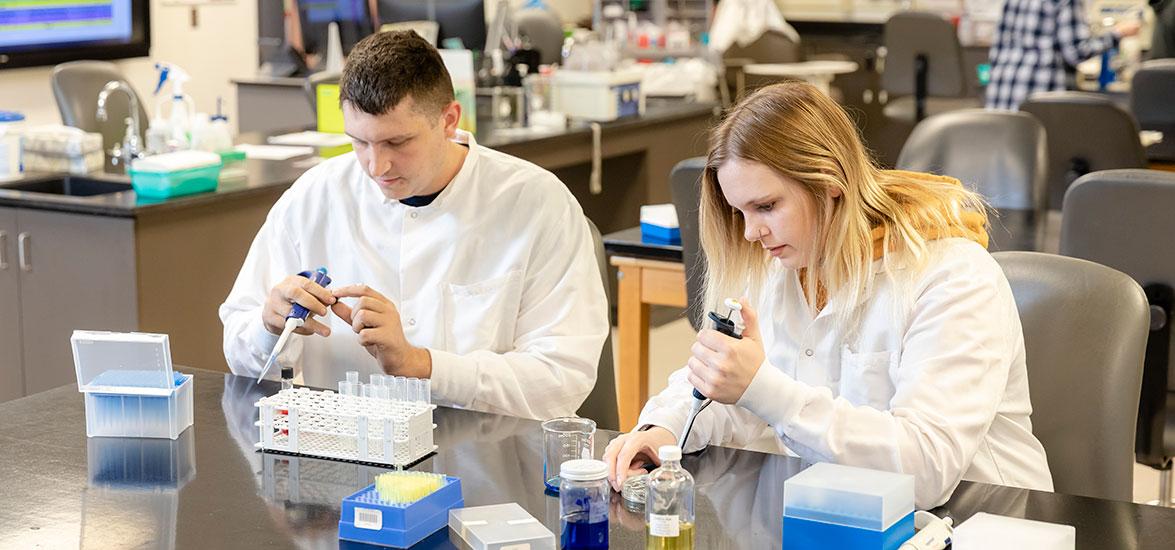 Mid-State expands liberal arts transfer partnerships
October 13, 2022
Mid-State Technical College has established nine new transfer agreements with four-year partners for its new associate of arts and associate of science University Transfer program, bringing the number of agreements to 11 and greatly expanding the transfer opportunities for its graduates.
The partners include University of Wisconsin-Stevens Point, Lakeland University, University of Wisconsin-Oshkosh, University of Wisconsin-Superior, University of Wisconsin-Milwaukee, University of Wisconsin-Eau Claire, Viterbo University, College of St. Scholastica, Edgewood College, Marquette University and the University of Minnesota-Duluth. 
Thanks to the new agreements, students who earn the 60-credit Liberal Arts–Associate of Arts or Liberal Arts–Associate of Science degrees at Mid-State will be able to transfer to any of the partnering four-year colleges with junior standing and apply all of their credits toward the four-year degree. 
"Since the UW Board of Regents and the Higher Learning Commission approved our Liberal Arts University Transfer agreements last spring, we've been working hard to connect with additional four-year colleges to establish seamless pathways," said Mid-State Dean of General Education Suzanne Rathe. "As a result, students now have many more schools to choose from when continuing on to a bachelor's degree after their first two years at Mid-State."
The partnerships benefit the entire region by creating additional affordable avenues for residents to pursue careers without leaving central Wisconsin. They create opportunities for four-year degrees in a range of areas, including accounting, analytics, business administration, communication, computer science, criminal justice, management information systems, marketing and psychology.  
"The program allowed me to go straight into my major classes at UWSP," said Gabrielle Raczek of Mosinee, who graduated from Mid-State's Liberal Arts-Associate of Arts program in 2021. "I chose it because it was close to home and it was a lot less expensive than other colleges. I also knew that I would have options to go to a four-year after I was finished at Mid-State and would have all my general requirements met and could begin my major courses right away."
"I ended up loving how willing everyone at Mid-State was to help and support me when I needed it," Raczek added. "The instructors in my courses were always supportive, and it was clear that they cared for me as a student."
Mid-State is continuing to develop transfer agreements with additional four-year institutions in order to give students even more options. Students can expect several more options by the end of the year.
To learn more about the new liberal arts transfer opportunities, visit mstc.edu/university-transfer.