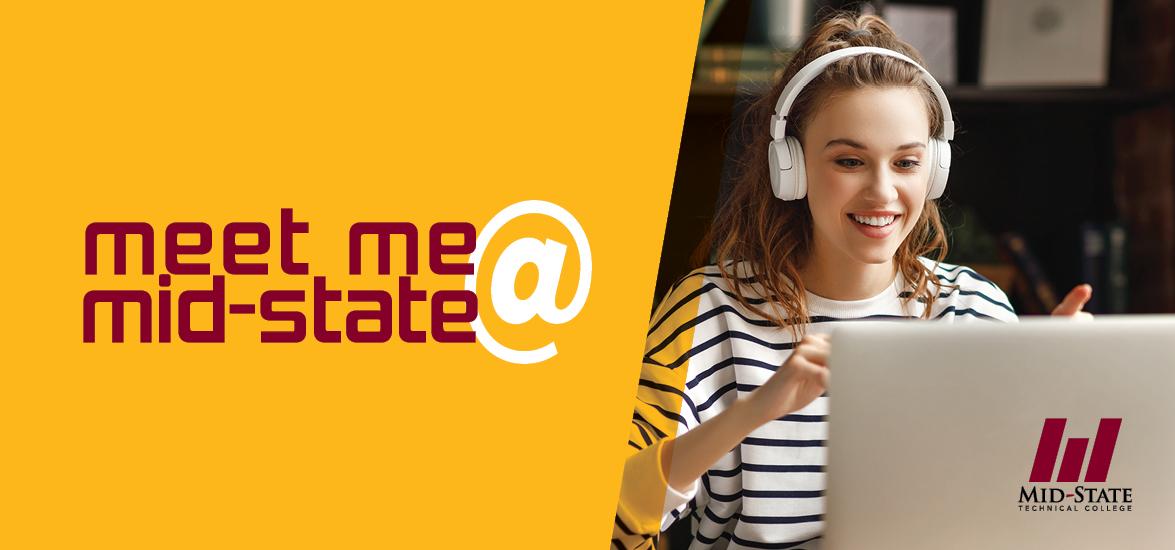 Mid-State announces fall dates for virtual 'Meet Me' events
December 2, 2020
Mid-State Technical College has announced its fall Meet Me @ Mid-State dates, now delivered in a virtual format. The new online appointment format will allow participants to join a College representative one-on-one via Microsoft Teams to learn about more about Mid-State's in-demand programs, flexible learning options and over $250,000 in scholarships provided each year.
"We're excited to be offering a different approach to our popular Meet Me events this fall while still giving people a great way make a personal connection with Mid-State representative to discover more about the College's programs, student services and resources," said Mid-State Manager of K-12 & Adult Recruitment Jackie Esselman. 
According to a recent Axios poll, 22 percent of college students were planning not to enroll this fall, with most of them planning instead to work full-time. Since then many colleges did see a rise in deferments due to remote instruction fatigue, fear of catching coronavirus on campus and logistical hurdles for international students. Mid-State's risk-free Experience Choice options—in person, online, or innovative technology options—ensure each student is able to select the college experience that fits them best. 
According to Esselman, Mid-State's $30 application fee is waived for those who attend and apply to Mid-State during their "Meet Me" appointment. A New Student Advising appointment is also scheduled during the event, so next steps are taken care of, and all participants are entered to win a $250 scholarship.
"Meet Me" appointments are available every 30 minutes between 3:00 and 6:00 p.m. on the following dates:
December 16, 2020
January 6, 2021
January 13, 2021
January 20, 2021