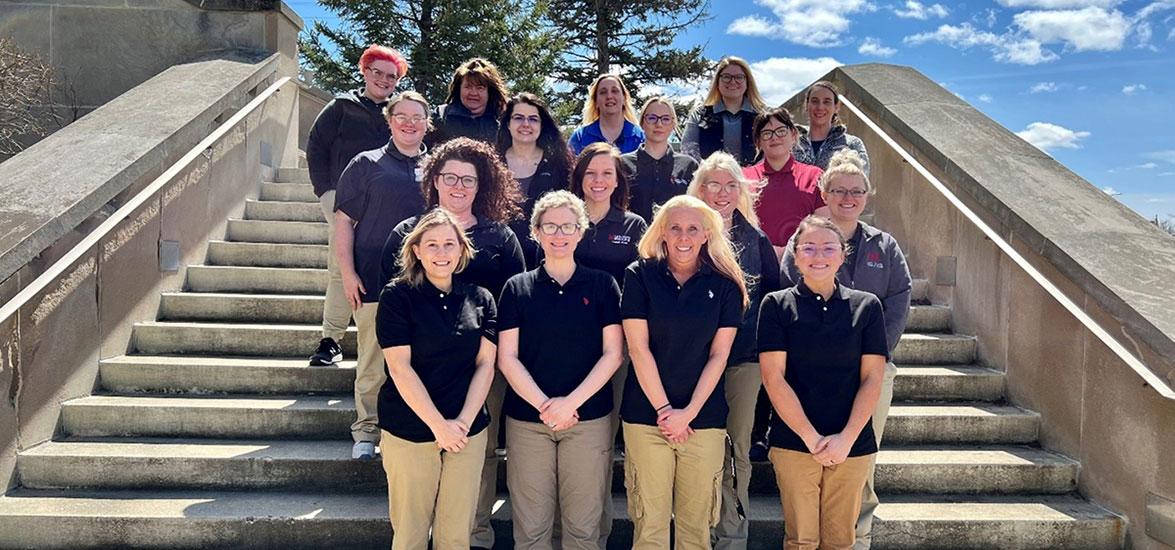 Mid-State and UW-Stevens Point transfer agreement enhances path to sociology degree
May 11, 2022
A new Mid-State Technical College and University of Wisconsin-Stevens Point transfer agreement enhances access to a sociology bachelor's degree.
The new "2+2" articulation agreement grants junior status to students with a Mid-State Criminal Justice-Corrections & Community Advocacy associate degree when they seamlessly transfer to UW-Stevens Point to complete a bachelor's degree in Sociology. The agreement is in effect now and guarantees transfer, provides a program-to-program course map and allows students to maximize the credits that count toward degree requirements. 
"We're excited to collaborate with UW-Stevens Point to add to the number of quality transfer agreements for students, this time creating new opportunities for those interested in working in community and social justice roles," said Associate Dean of Protective Services Rick Anderson. "The tuition savings are significant for students beginning their journey to a four-year degree, and it gives them the option to get out and start working in the field while they pursue additional credentials."
This agreement recognizes the credits earned at Mid-State provide a solid foundation on which students can build at UW-Stevens Point, said Amy Zlimen Ticho, MSSW, APSW, Ph.D., chair of the Department of Sociology and Social Work at UW-Stevens Point.  
"The combination of Mid-State's Criminal Justice-Corrections & Community Advocacy Program and UW-Stevens Point's undergraduate Sociology program is excellent preparation for careers in a wide variety of fields including community and human services, law enforcement and criminal justice, government, education, social justice advocacy, research and more," Ticho said. "We are pleased to partner with Mid-State to meet the educational needs of students in our region."
Students will also be able to integrate a minor in criminal justice into their UW-Stevens Point academic plan, Ticho said, noting that many students are interested in that field of work.  
"Students have expressed their interest in furthering their education in this area, so this opportunity will open many doors for our students," said Criminal Justice Instructor Courtney Kostuchowski. "Although Mid-State has many other articulation agreements in place for other disciplines, this is our first for Sociology, and UW-Stevens Point is in our backyard."
Learn more about Mid-State's Criminal Justice-Corrections & Community Advocacy program at mstc.edu/programs and about UW-Stevens Point's Sociology program at uwsp.edu/sociology. The transfer agreements can be viewed at mstc.edu/transfer, and any questions can be directed to Suzanne Rathe at 715-342-3124 or suzanne.rathe@mstc.edu.