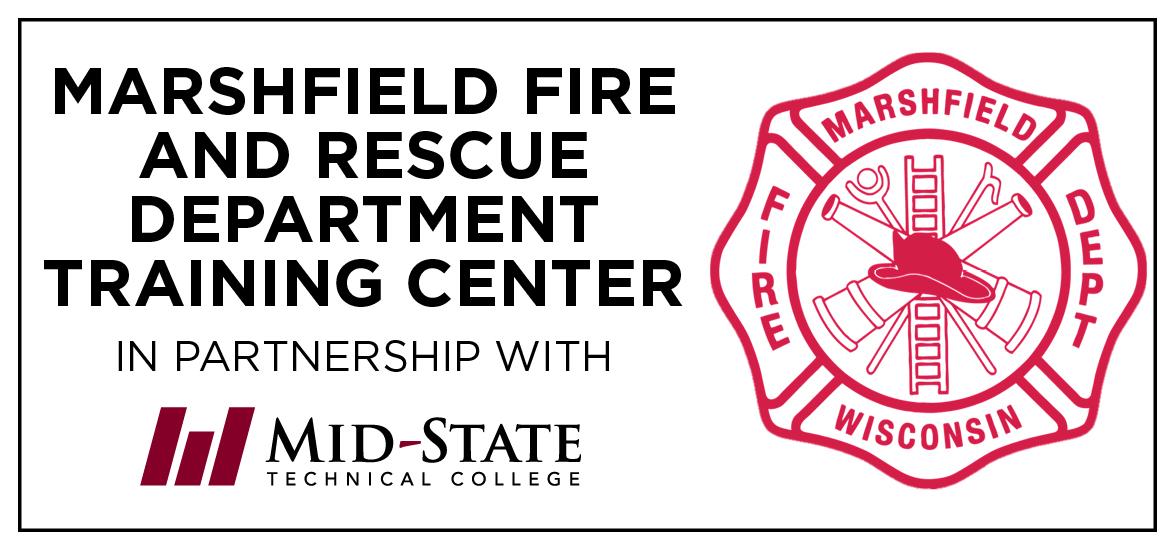 Marshfield Fire and Rescue Department and Mid-State Technical College partner to enhance local fire training
February 19, 2021
The Marshfield Fire and Rescue Department and Mid-State Technical College have inked a new ten-year collaborative agreement to expand local and regional training offerings in fire protection and emergency services. The training will take place at 2615 South Vine Avenue at the current training site owned by the City of Marshfield.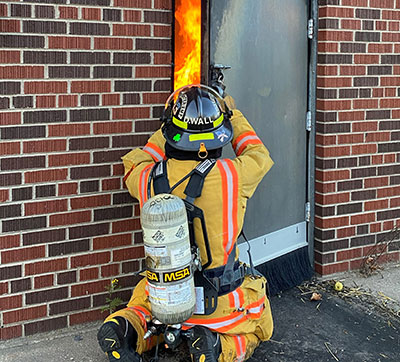 The site's location will allow for training to occur closer to regional career and volunteer fire departments, greatly increasing convenience and access for trainees in the central Wisconsin region and producing savings in travel costs and time commitment. The site will also allow training to occur while firefighters and their equipment remain nearer to their jurisdictions. 
Mid-State's involvement in the project stemmed from listening sessions, meetings and surveys conducted by the College to identify solutions to better serve its surrounding communities. That process identified a need for a decentralized training model for fire training across the region, allowing fire trainings closer to the agencies they serve. Mid-State's role in bringing the project to fruition includes providing training on site and procuring needed equipment to support state-of-the-art fire learning experiences. 
"Since we first learned about the need for solutions to the recruitment and training challenges in fire experienced in our district, we have been searching for innovative ways to decentralize our training model and better serve the region," said Mid-State President Dr. Shelly Mondeik. "We were looking for an innovative collaboration to meet this important need that would work equally well for all involved, and we found it in the Marshfield Fire and Rescue Department Training Center." 
The Training Center will be available to neighboring departments for training use. The fire training offered by the College will primarily focus on meeting the entry-level and advanced training needs of the Mid-State District fire departments. Facility development will be evaluated and prioritized every year through fire department and college collaboration. 
According to Marshfield Fire and Rescue Department Fire Chief Scott M. Owen Sr., the collaboration will bring a new look to the training facility by upgrading different training props and adding new ones. 
"The Marshfield Fire and Rescue Department's collaboration with Mid-State Technical College is a renewed commitment to working with the College on improving the necessary life-saving training abilities for our firefighters as well as offering more firefighting classes and opportunities to all area fire departments and sparking interest in the fire service in the Marshfield area," Owen said. "We are excited to begin this adventure with Mid-State." 
"I am very excited for the future possibilities of this training facility," said Marshfield Fire and Rescue Department Deputy Chief of EMS Steve Bakos. "The vision we have for this partnership is to create a top-notch training facility that will provide high-quality training opportunities and realistic scenarios. This type of training has not been possible locally in the past without sending personnel and apparatus out of our area."
Next steps in the agreement call for additional collaboration between the Marshfield Fire and Rescue Department and Mid-State Technical College's School of Protective & Human Services to create training calendars and identify and acquire necessary equipment. Training at the new center will begin as early as summer 2021.