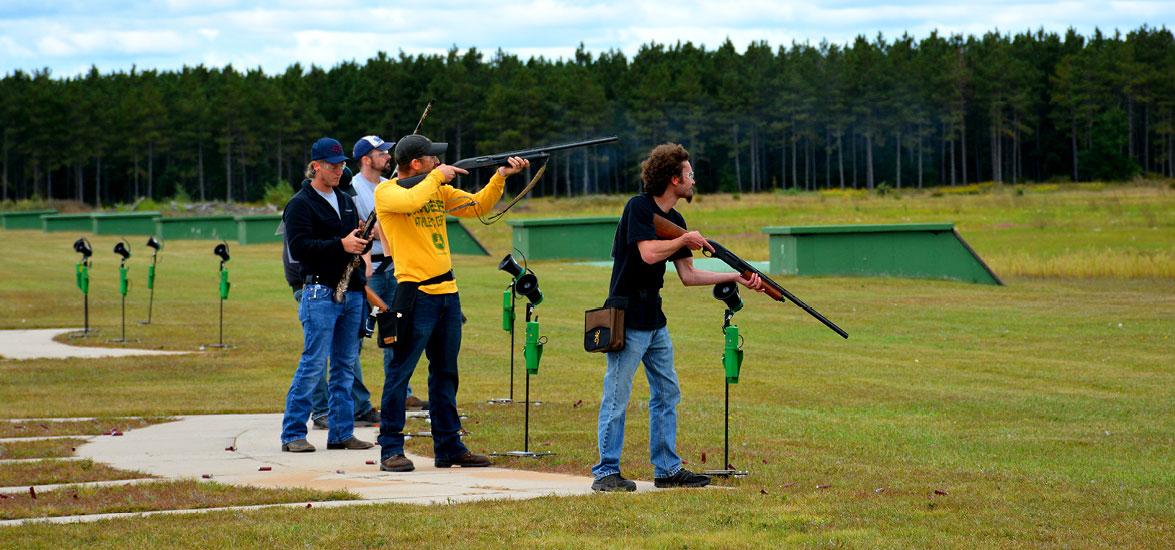 Fifth-annual Mid-State Foundation Trapshoot Fundraiser now open for registration
August 13, 2020
The fifth-annual Trapshoot Fundraiser hosted by the Mid-State Technical College Foundation is planned for Friday, Sept. 11, 2020, at the Wisconsin Trapshooting Association in Nekoosa. The friendly competition for a good cause includes cash prizes for first and second place teams, top male, top female and top youth. All competitors will enjoy 25 practice rounds, 50 scoring rounds, raffles, contests and lunch. 
The Trapshoot Fundraiser is a major source of funding for Mid-State's emergency loan and grant programs that help the College's students stay enrolled despite financial hurdles. According to Jill Steckbauer, director of Mid-State's Foundation & Alumni, the 2019 Trapshoot Fundraiser raised approximately $5,000 for emergency grant programs to benefit students. 
"Trapshooting is a great way to have fun and help students in your community fulfill their dreams for college and career, especially when a financial challenge threatens that dream, an even greater concern in these unprecedented times," Steckbauer said. "Interest in the event continues to grow in the community, and we're excited to see how much we can raise this year to help students stay in school while giving participants an unforgettable day of trapshooting."
Both adults and children are encouraged to participate, though children ages 10–17 must be accompanied by a parent or guardian. All participants will be required to sign a waiver of participation at the event, and shooters are asked to bring their own shotgun and shooting vest. Hearing protection and ammunition will be provided.
Find more information and register at mstc.edu/trapshoot.