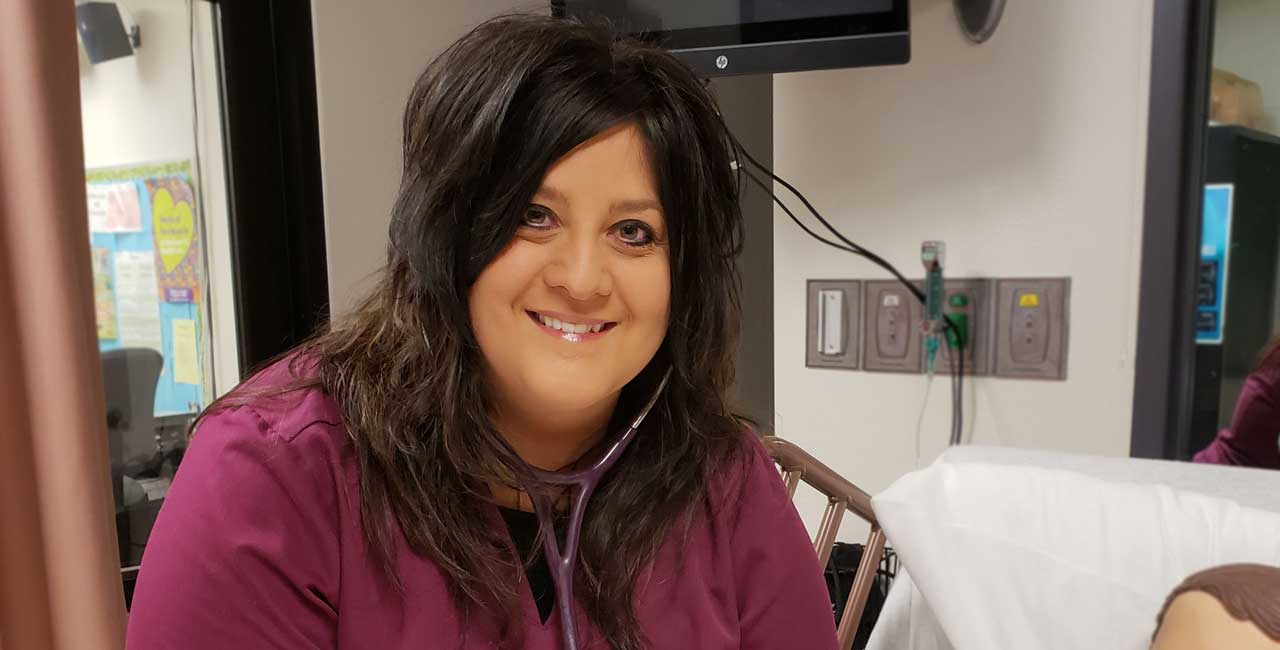 Graduate Spotlight - Kara Jeske
Kara Jeske
Nursing, December 2018
"He looked right at me and said, 'How bad do you want to be a nurse?' I had to start from the bottom to get to where I am today."
Kara Jeske's first memory of being at Mid-State, was sitting in her counselor's office four-and-a-half years ago, waiting for her high school transcripts for class placement. Once they came in, they both knew this was going to be a matter of will to succeed.
"He looked right at me and said, 'How bad do you want to be a nurse?'" says Kara. "I had to start from the bottom to get to where I am today."
Kara admits she wasn't the best student in high school, partly due to some family struggles and partly due to undiagnosed learning disabilities. "I had to stop and think, is this really what I want?" said Kara. Her graduation from the Nursing program this December proves it was. She credits her boys—triplets—and their older brother, with her success. Once she shared with them that she was going to be a nurse, it became a quest to prove that she could do it. She spent hours and hours studying, showing her boys the value of grit and not giving up on your dreams. Every class she passed was a celebration for the whole family.
Mid-State was Kara's number one choice, which she knew after meeting with three different colleges prior to enrolling. She liked the cost, and the fact that Mid-State offered many classes via TelePresence, so she wouldn't have to drive to attend class. After touring a campus, she knew she also liked the skills labs, curriculum, and clinical sites.
The most challenging part of this journey for Kara has been the home-work-school life balance. She works in the ER on the weekends doing twelve-hour shifts, goes to school full-time, and has four boys who are all three-sport athletes. "I didn't want to miss anything" says Kara, "and every night of the week is something."
Kara was diagnosed with some educational disabilities after meeting with Mid-State's disabilities coordinator. While it helped to know what was going on, there were no magic bullets to overcoming those challenges—even with some accommodations, it would take work. And work she did, eventually succeeding in her goal.
As for what's next, Kara is excited to begin her new career as an oncology nurse at Marshfield Medical Center, but she's also understandable excited to take a little time for her boys and just maybe a little for herself.