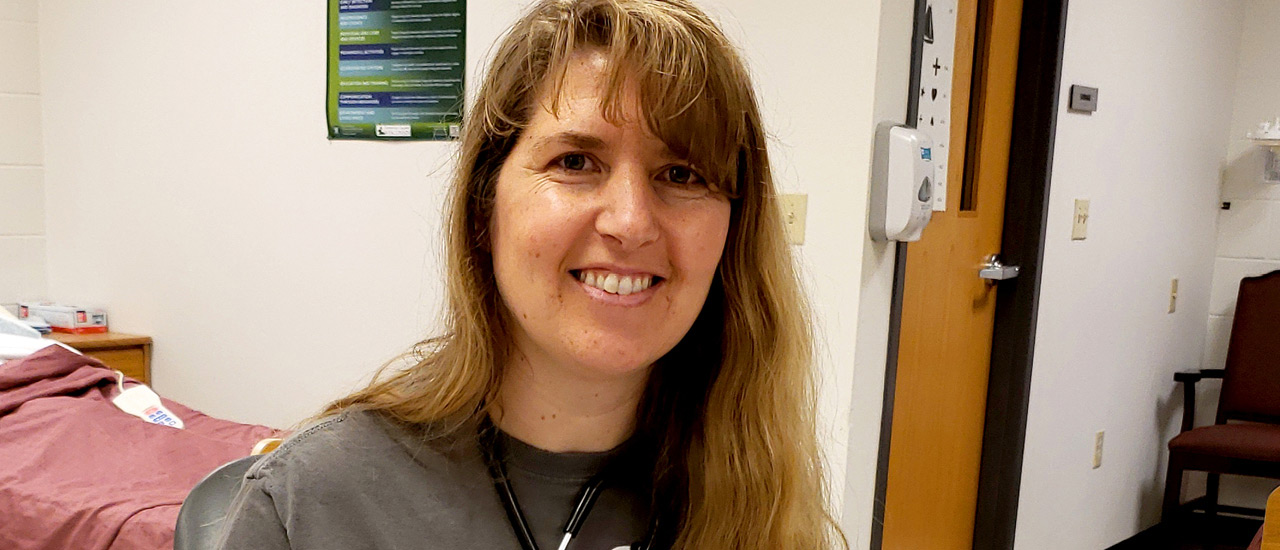 Graduate Spotlight - Jodilynn Feit
Jodilynn Feit
Nursing, December 2019
"In high school, I never thought I would be college material, but then I was successful in the Medical Assistant program and realized college isn't as scary as I thought it would be."
Jodi Feit started the Nursing program at Mid-State Technical College knowing the college was a good fit for her. How did she know from the start? Because she had already been a successful student through the Medical Assistant program and knew that if she ended up continuing her education someday to pursue her dreams of being a nurse, it would be with Mid-State.
"The instructors are great," says Jodi. "They are encouraging and always want to see their students succeed—they're proud when they see students achieving their goals."
Jodi credits those instructors for making it easy for any student to be successful, if they are willing to put in the time and effort. "In high school, I never thought I would be college material, but then I was successful in the Medical Assistant program and realized college isn't as scary as I thought it would be."
Jodi is no stranger to working hard. Prior to coming to Mid-State, not only did she work full-time in retail, she also raised her three youngest siblings. As the oldest of the siblings was getting ready to go to college, Jodi thought she'd give it a try as well, and they both graduated from Mid-State's Medical Assistant program together.
Soon after, Jodi and her husband would welcome four more boys, which she describes as the most challenging, yet motivating, part of her educational journey. "It's hard finding a balance, but my kids also helped hold me accountable," she says. "We'd have challenges to see who could get a higher grade."
Now that her time with Mid-State is ending, Jodi looks forward to making a difference in the lives of her patients and seeing her hard work pay off as a registered nurse in Ambulatory Surgery at Marshfield Clinic Health System.