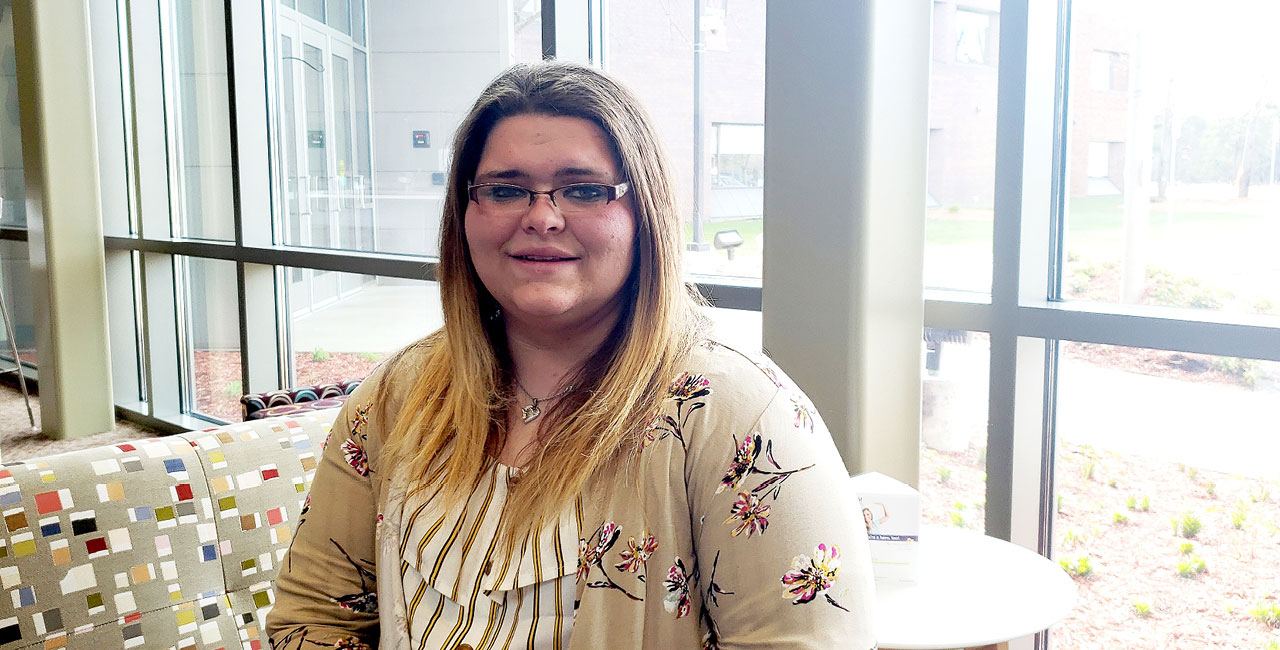 Graduate Spotlight - Ashley Jaramillo
Ashley Jaramillo
Business Management, Entrepreneurship, Human Resources, Project Management, May 2019
"I am no longer afraid to take the leap and begin my own business. Success is knowing which risks to take, and how to eliminate risks."
It wasn't Ashley's first shot at college. Straight out of high school she had started at Mid-State Technical College, but it just wasn't the right time for her. A few years later, sitting in her car before work and scrolling through Facebook, she realized her friends were getting degrees and buying houses. She thought, "I have a husband, I have a great family, and I have a job…, but I felt like I hadn't done anything else for myself."
At Mid-State, Ashley would soon rewrite her expectations of college life. "I was scared since I thought it was going to be lecture halls." Once she realized that she was able to connect with instructors, she grew more comfortable and started to look at everything available to her. She decided to get involved.
"Opportunities start to come to you when you branch out and make connections with others and instructors," she says. "You can be that student who shows up and does homework and leaves, but it's great to open up and talk to others," she says. "You get so much more out of your educational experience."
Ashley has loved a lot of things about being a Mid-State student. She enjoys that campus is a place she can have different types of social connections and conversations with others, and she really enjoyed tutoring for a fellow student who was visually impaired. "It was probably my favorite thing," Ashley says. "When I committed to helping her, I also dedicated myself to being successful. It's a team effort." Not only were both students successful, they both grew and changed from the experience. "There's a lot that she taught me too—it really goes both ways," she says.
In the end, Ashley achieved far more at Mid-State than she ever expected, including being inducted into the Phi Theta Kappa Honor Society. "I studied so hard for my first exam back at Mid-State, and it paid off. I got my first 100 on any exam I had ever taken in my life, and it felt so good… I wanted to feel like that again and again." She also had the chance to represent Mid-State as a student ambassador, sharing her positive experiences with other students, staff, prospective students, community members, and business partners.
Juggling family, a job, academics, and just life in general was hard, but as Ashley puts it, "You can't quit because life got hard." Her mother had a heart attack and was in the hospital while Ashley was taking a winterim class, but she made it through by staying focused at school and visiting her mother in the evening. "Just because you get a roadblock doesn't mean your life stops," Ashley said, "You just need to figure out how to get over or around it if you really want to be successful in your aspirations."
Ashley is now poised to graduate from the Business Management program this May. Her next challenge? Figuring out where her passion lies to guide her to her next career. "I am no longer afraid to take the leap and begin my own business," she says. "Success is knowing which risks to take, and how to eliminate risks."