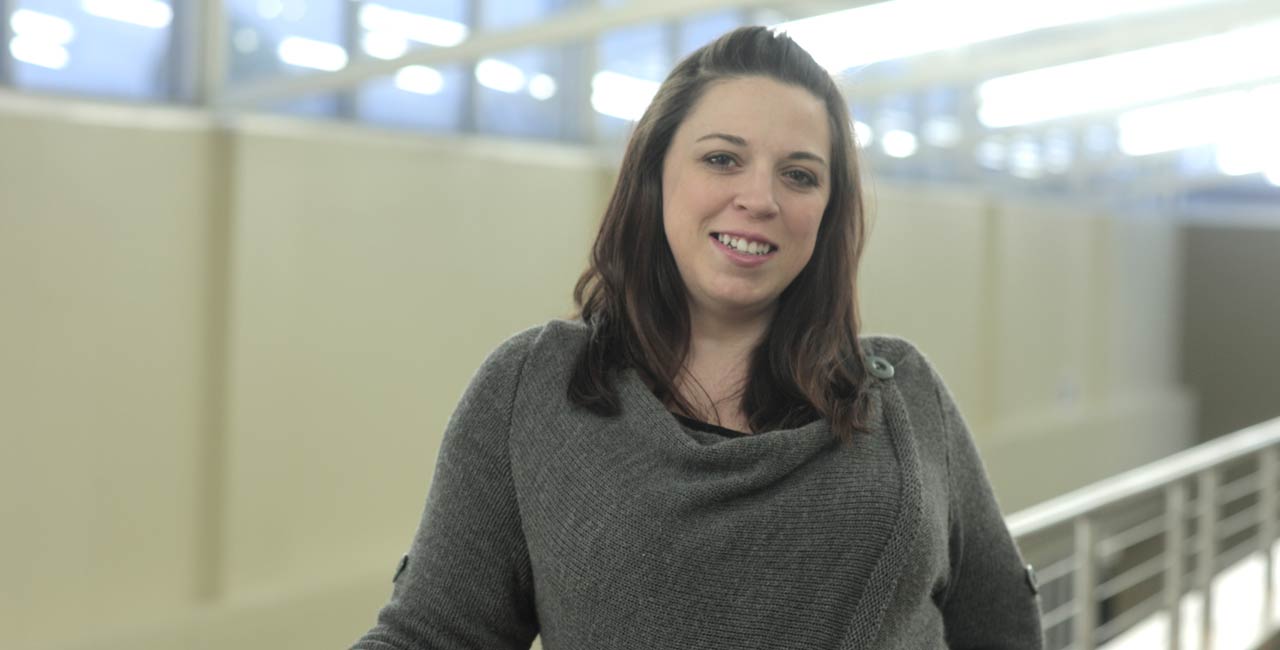 Graduate Spotlight - Ashley Buckingham
Ashley Buckingham
Marketing, December 2016
"Never cut yourself short…. I always knew I was a determined and hard-working person, but I never knew what I was capable of until I got pushed."
"I refer to my degree as my golden ticket," says Ashley Buckingham. Before enrolling at Mid-State, Ashley was working dead-end jobs and noticing that, for some people, these jobs were long term—maybe even forever. "I was sick of working in jobs where I was viewed as expendable. I wanted more for myself and my daughter."
That was 2½ years ago, and since then Ashley has been figuring out her path to a better future, starting that path here in Mid-State's Business Management program. Very quickly Ashley realized that Marketing was her true calling. "I've been into art since I could walk, and I'm an out-of-the-box thinker. Business didn't tap into my creativity and energy the way marketing does."
While still a student at Mid-State, Ashley landed her first marketing job, working for Len Dudas Motors in Stevens Point. She helps with social media, photography, and design, and she is finding that her education from Mid-State is already making her an asset. "The instructors at Mid-State have worked in their field for years, so you learn directly from an expert," she says. "I took a class at UWSP once, and it was all dry lecture, taught straight from the book. My program at Mid-State focused around real-life projects in the community and gave me a good sense of what to expect in the real world."
Looking back, Ashley can hardly believe what she has accomplished in just over two years. Her family has grown from one daughter to include second daughter and another baby girl on the way. To make ends meet and keep her family afloat, she has had to work close to full time while taking a full load of classes. But what seems like too much to others is exactly what Ashley proved capable of. "Never cut yourself short," is the advice she'd give to anyone doubting their ability to balance school and work. "I always knew I was a determined and hard-working person, but I never knew what I was capable of until I got pushed."
Ashley graduates with honors in December, with a great future already unfolding. After a short break to get to know her new baby, she is looking forward to taking the next step in marketing, a career she knows she can always grow in and be challenged by, where she is no longer worried about being expendable.