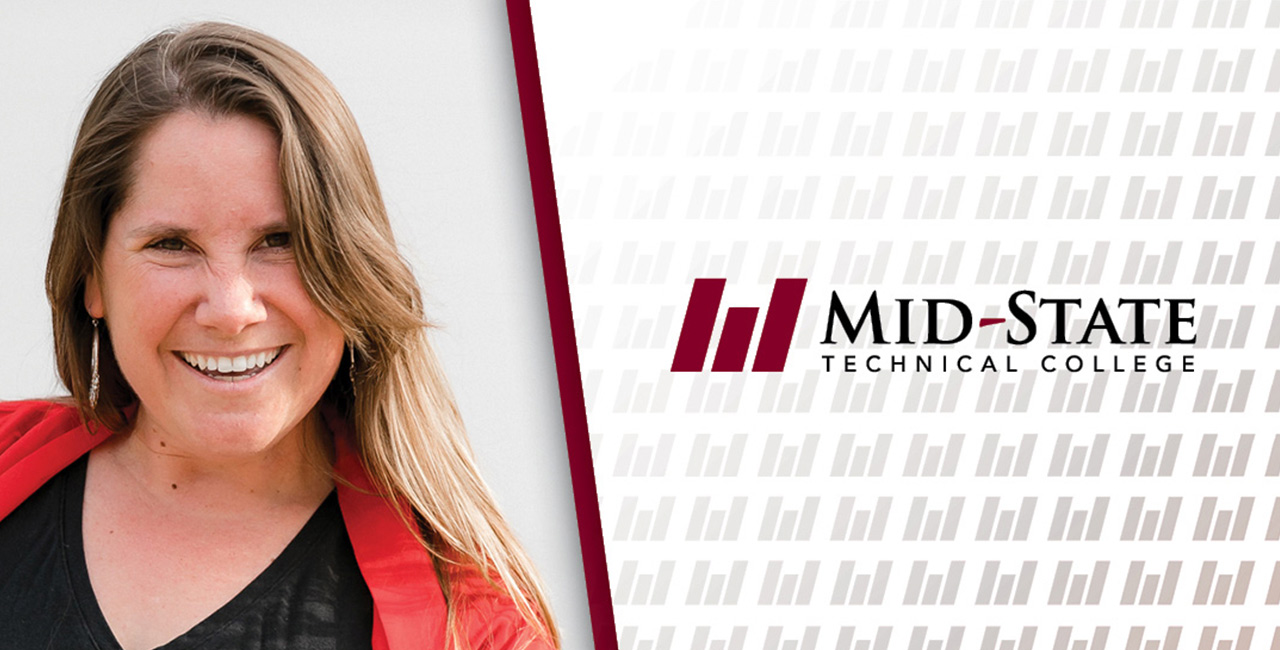 Graduate Spotlight - Ann Ilagan
Ann Ilagan
Business Management, May 2020
"I never saw myself as anything other than an artist, but then I realized, oh, I am a business person!"
Instincts have never let Ann Ilagan down. A soon-to-be graduate of the Business Management program at Mid-State Technical College, she has always valued gut intuition and life experience. It's how she turned a passion for photography at the age of 12 into a burgeoning business. It's also how she came to select Mid-State when it was time to fill in the gaps to take her business to the next level. "When it comes to learning," she says, "I love the authenticity instructors bring to their teaching when they have real-life experience."
Mid-State's Business Management and Marketing programs affirmed everything Ann had started to learn about running a business while also giving her the right language to speak with other people about business. "It helped put all the pieces together," she says.
The camera bug bit Ann when she was just 12, followed by a photography class in high school. She was convinced she would become a staff photographer for a magazine, maybe National Geographic, but over the years she instead found herself pursuing photo projects for friends, especially if travel was involved. "My name kept getting passed along," she says, explaining how her love of travel furthered her growth in photography, until she became an expert at shooting weddings in locations near and far. If clients could get her there, she was more than happy to do the photos for free.
For years she worked in customer service at Sentry Insurance to help fund her addiction and the purchase of a whole system of professional photography equipment. Once she launched the business, she came to realize that something was missing—she would need more than an artistic eye and keen photography skills to give her business structure and greater growth potential. She looked to a business degree from Mid-State to help invest more deeply in her business and herself. 
Although she imagined just getting in and out with her Business Management associate degree, Ann's time at Mid-State would repeatedly trigger an inner voice telling her to stop and take a closer look. Never one to ignore that voice, she listened and discovered some life-altering opportunities.
After just one marketing class, Ann was intrigued by the two sides of marketing–the analytical and the creative—and decided to focus first on completing the Marketing program. She graduated with her Marketing associate degree last spring before shifting her focus back to Business Management. In the meantime, she found herself drawn into the full college experience at Mid-State, going to hockey and Brewer's games with other students and even traveling to Frankfurt, Germany, in Mid-State's German Exchange program. The trip included a climb up an ancient Roman ruin where the students could see how the Romans constructed roads in the region, though the bigger takeaway was the relationships she'd formed with her host family and experiencing their culture firsthand. "I love that Mid-State values beyond just the classroom learning," she says.
The most eye-opening experiences would stem from her opportunities in student government. Two Mid-State advisors had spotted Ann's natural leadership ability and suggested she run for president of the Wisconsin Student Government (WSG), where student representatives from other technical colleges work together as a team on shared relevant issues. Once elected, Ann spent the 2019–20 school year at WSG president, overseeing meetings of the its board of governors from all 16 colleges, representing WSG at outside functions, and appointing all committees and committee chairs. She also acted as the student representative at Wisconsin Technical College System board meetings.
"It was really special to be elected," she says, adding, "I never saw myself as anything other than an artist, but then I realized, oh, I am a business person!" So much so that after one year of serving as WSG president, this April Ann enjoyed the rare honor of being reelected to a second term by her peers in the organization. She will serve again next year while continuing to take one class per semester at Mid-State and starting work on her marketing bachelor's degree. She anticipates completing that in just two semesters, thanks to a transfer agreement between Mid-State and UW-Stevens Point.
Now approaching graduation with her associate degree in Business Management to add to her Marketing degree, Ann has a strong grasp of the technical aspects and the theory behind a successful business, but her larger Mid-State experience and leadership in student government at the state level mean she will come away with far more. "I'm motivated by people, especially when it's people growing together or wanting to enrich and better themselves and not just stay with the status quo," she says. "The information I'm learning and the language of business and marketing—it's helping me be able to connect to people more."