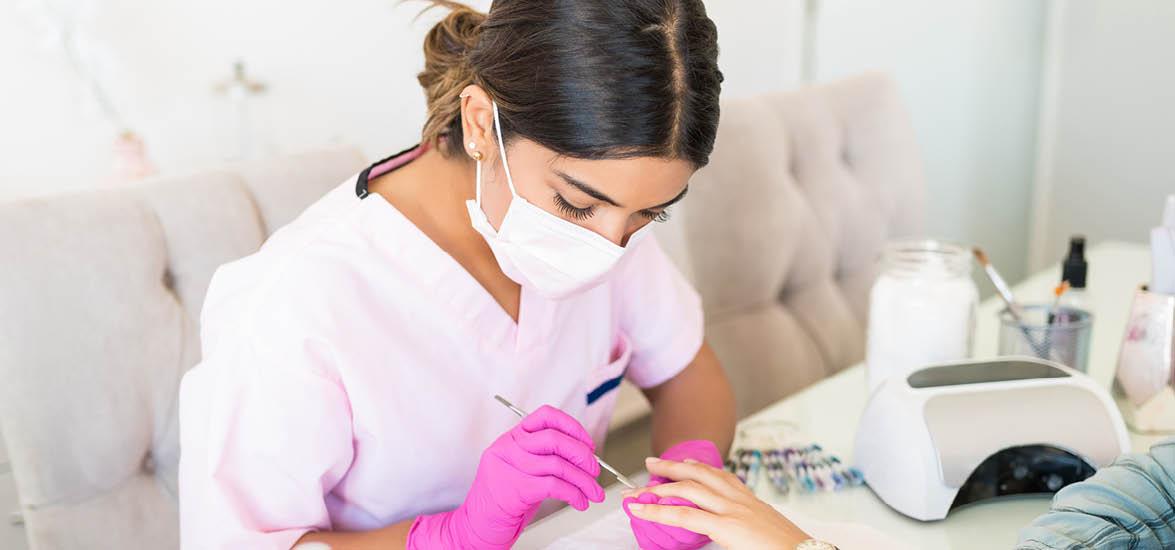 New Mid-State Nail Technician program available this spring
November 11, 2020
Responding to rising local demand for trained professionals in the nail services industry, Mid-State Technical College is launching a new Nail Technician technical diploma program this spring. At ten credits, the program is designed to give students the skills they need to be employed quickly. Those looking for a career that combines artistic expression with customer service will be able to enroll in the program now. 
"Locally we've seen increasing demand for a return to quality, expertise and personal care in nail services," said Lynn Vollert, part-time instructor currently teaching Mid-State's Nail Technology course for Cosmetology students. Vollert served on the advisory committee charged with assessing local business demand for the new Nail Technician program and helped design the curriculum. She will also teach in the program.
"Working as a skilled nail technician has provided a wonderful career for me, my entire working life, and I'm excited to be involved in the process to bring this much-needed program option to Mid-State's communities," Vollert said.
Mid-State's Nail Technician program prepares students to obtain the required licensure to be employed/practice in the state of Wisconsin as manicurists and nail technicians/specialists. Graduates will be skilled in shaping fingernails and toenails, removing unwanted skin and blemishes and applying polish and cosmetics to nails. The program includes manicuring theory, skin anatomy, sanitation, sculpture and design art, customer service, laws and regulations and business practices. 
A highlight of the new program is Mid-State's completely remodeled teaching/learning space and salon, where students will receive instruction and practice their new skills, according to Mid-State's Dean of Business & Technology Dr. Missy Skurzewski-Servant. The remodel includes a new room dedicated to nail technician students and nail services, with brand new manicure tables and pedicure thrones as well as equipment for acrylic and gel nail services.
"The new Nail Technician program is a perfect way to quickly begin working in a skilled and creative role in the beauty industry," said Skurzewski-Servant. "We are excited to be launching this program this January in conjunction with completion of our newly remodeled learning area and on-campus salon, so students will learn and practice their skills in a beautifully redesigned space with the latest in tools and equipment used in the industry."
The Nail Technician program can be completed at a full- or part-time pace. For more information, visit mstc.edu/programs or contact Missy Skurzewski-Servant at 715-422-5356 or by email at missy.skurzewskiservant@mstc.edu.