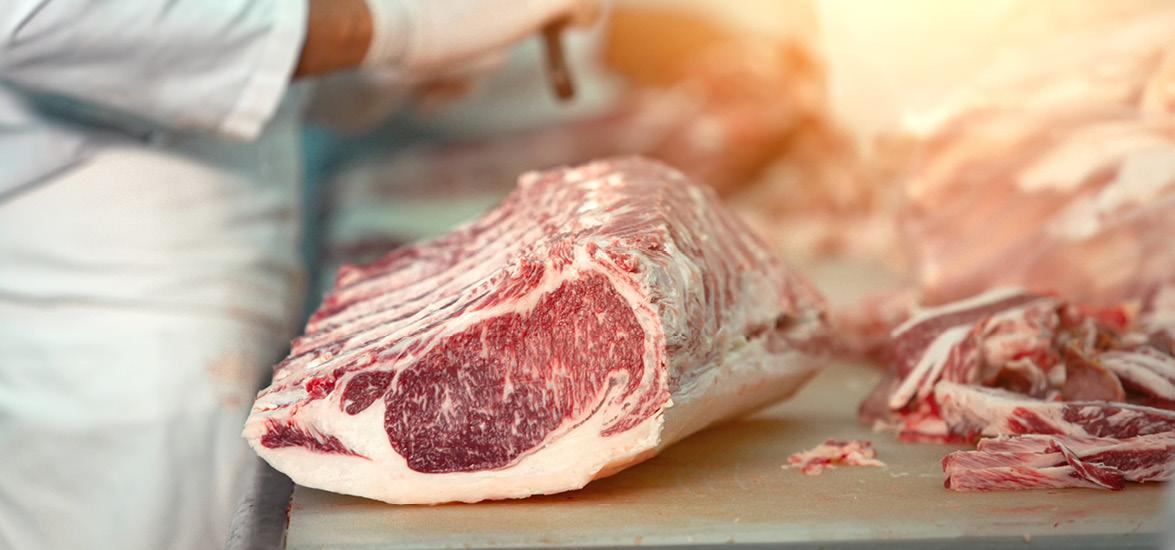 New Meat Cutting and Butchery certificate available at Mid-State
November 8, 2022
A new pathway into a career as a butcher or in retail meat sales is now available through a nine-credit Meat Cutting and Butchery certificate from Mid-State Technical College. The part-time certificate can be completed in six months and is available this spring with evening classes held at Auburndale High School. Funding for this certificate is available to students on a limited basis, thanks to a grant from the Department of Agriculture, Trade and Consumer Protection (DATCP).
The certificate is designed for individuals who want to explore or expand their knowledge of meat cutting and butchery in their current roles. It is also suited to those looking to sell retail meats directly from their own production agriculture operation or open their own meat processing operation.
The grant funding for the new program is provided by a collaboration from Gov. Tony Evers and the DATCP to address the future of meat processing in Wisconsin. The grant will invest up to $5 million in American Rescue Plan Act (ARPA) funding to develop meat talent development assistance, from which Mid-State will receive $196,384 to help solve food supply chain challenges through short-term training aimed to rapidly build the workforce in central Wisconsin.
"The last several years have brought challenges to every sector of our agricultural economy, including meat processing," said Gov. Evers in a January 2022 statement announcing the funding. "This investment will reduce barriers to careers in meat processing, provide new opportunities to workers across our state and ensure our food supply chain remains resilient and successful well into Wisconsin's future."
"We are pleased to be a part of the DATCP grant and bring meat talent programming to central Wisconsin with little to no out-of-pocket costs for students," said Dr. Alex Lendved, dean of the Marshfield Campus and Agriculture Programs at Mid-State Technical College. "This grant is unique due to the multiple organizations we are partnering with to bring meat cutting and butchery training to our communities. These partnerships include Auburndale and Pittsville school districts, which are providing their high schools as training sites where we will offer these classes."

Students in the program will experience hands-on training with meat cutting and butchering, including knife skills and selection. They will also learn meat processes such as portioning for retail, smoking, grinding, curing and brining in addition to the skill of identifying meats for quality and value add. The program includes sanitation regulations and standards, and students complete the ServSafe certification exam.
For more information, visit mstc.edu/programs or contact Lendved at 715-422-5356 or by email at alex.lendved@mstc.edu.