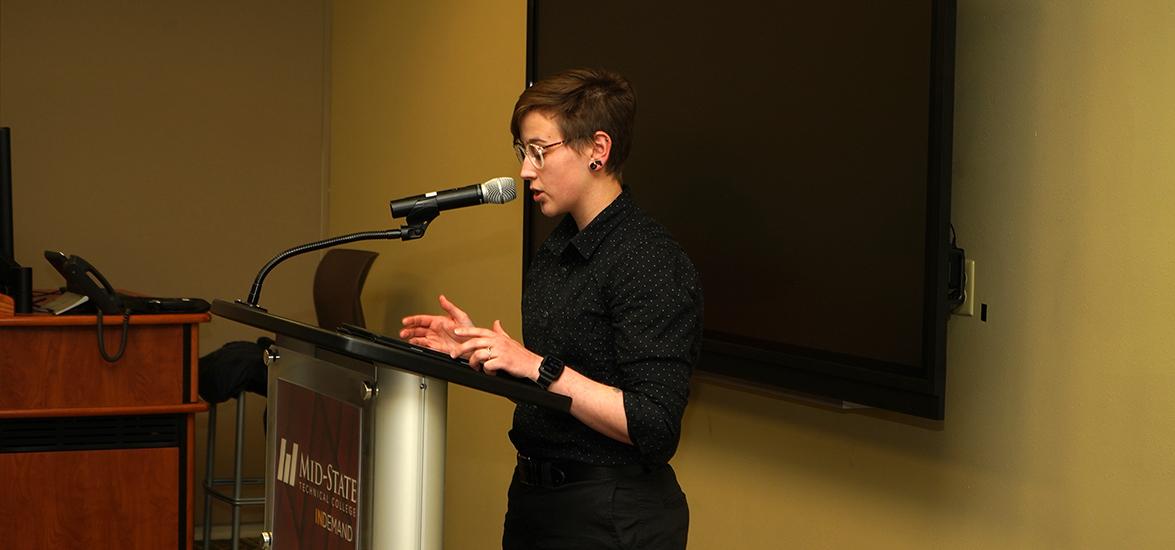 Mid-State to host sixth annual Wisconsin Writers Connect
March 29, 2023
Wisconsin Writers Connect will again be hosted on Mid-State Technical College's Stevens Point campus on Thursday, April 27, at 6:30 p.m. The event will include a celebration of the winners of Mid-State's writing contest, Write on the Money. 
The contest winners will have an opportunity to read from their winning entries. Louis V. Clark III and Briah Krueger, two renowned Wisconsin authors, will also give readings from some of their most popular work. The student winners and finalists in the contest who have agreed to publication of their entries will be showcased in a digital magazine to be shared with the Mid-State student body and used in Mid-State writing classes.
Louis V. Clark III received an Oneida Fellowship Award and a Wisconsin Arts Board Award for his chapbook "Two Shoes," the 2017 Midwest Booksellers Choice Award and the Oneida/Wisconsin Arts Board Award for his book "How to be an Indian in the 21st Century" and a Midwest Independent Publishers Book Award for his 2018 book "Rebel Poet." Clark will present on all three pieces.
Briah Krueger is a former Mid-State student and has been writing since 2008. She has been traveling on her indie author journey since 2015. Kruger has published eight books, including collections of poetry, short stories and a novel. She will read from her novella "We Went for a Walk."
Learn more about the event and the featured authors at mstc.edu/wiwriters.