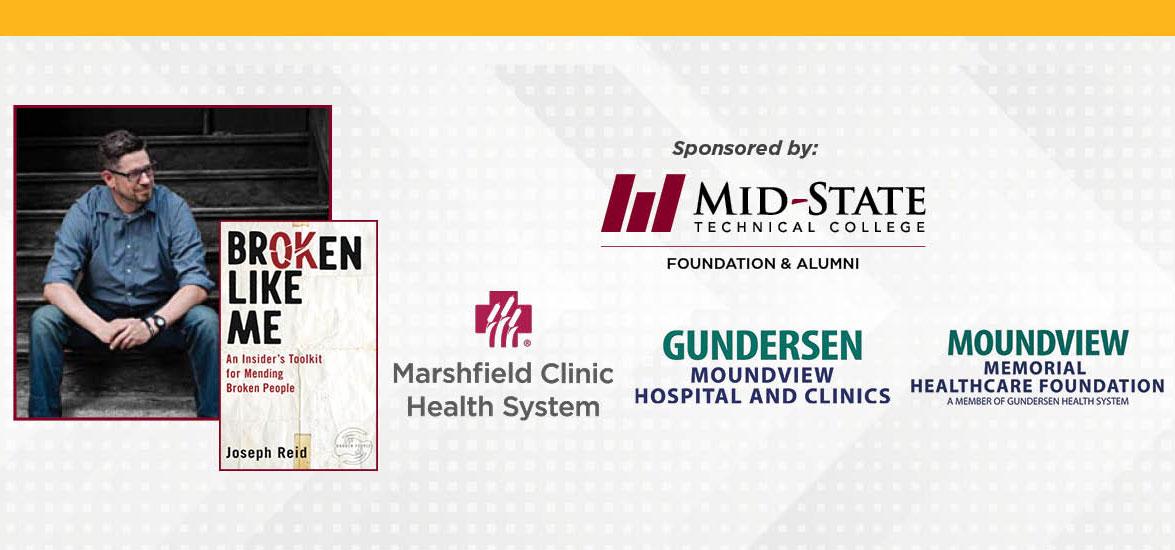 Mid-State to host additional free mental health seminars
January 10, 2023
Mid-State Technical College is offering free mental health seminars delivered by best-selling author Joseph Reid. These events are an extension of the mental health seminars Mid-State hosted in October. Funding for the free sessions is provided by Marshfield Clinic Health System, Gundersen Moundview Hospital and Clinics, Moundview Memorial Healthcare Foundation and the Mid-State Technical College Foundation, Inc. 
"Four Words to Move Forward" explores Reid's Universal Mental Health Scale known as the "Joe Scale" and his four-pronged method to inspire people to "You-tilize" their own unique talents. Those interested in attending this seminar can choose from seven dates, times and locations.
According to Ashley Borchardt, Mid-State workforce & professional development coordinator, Reid's story is one that many can relate to. "Through sharing his own struggles in a candid manner, Reid empathizes with his audience to make them feel as if they are not alone and explores how he found support through his own experiences," Borchardt said.
"Being an educational institution, it's important to address the current mental health stigma occurring in our community and at large," Borchardt added. "It's important to shed light on the barriers that surround mental health and provide solutions for how we can all be a part of creating a safe and inclusive environment for anyone struggling.
Joseph Reid is the founder and executive director of Broken People, an international mental health peer support group. He is the best-selling author of "Broken Like Me, An Insider's Toolkit for Mending Broken People," which has helped thousands of people since its publication in 2021.
Learn more and reserve your seat at mstc.edu/joe-reid.