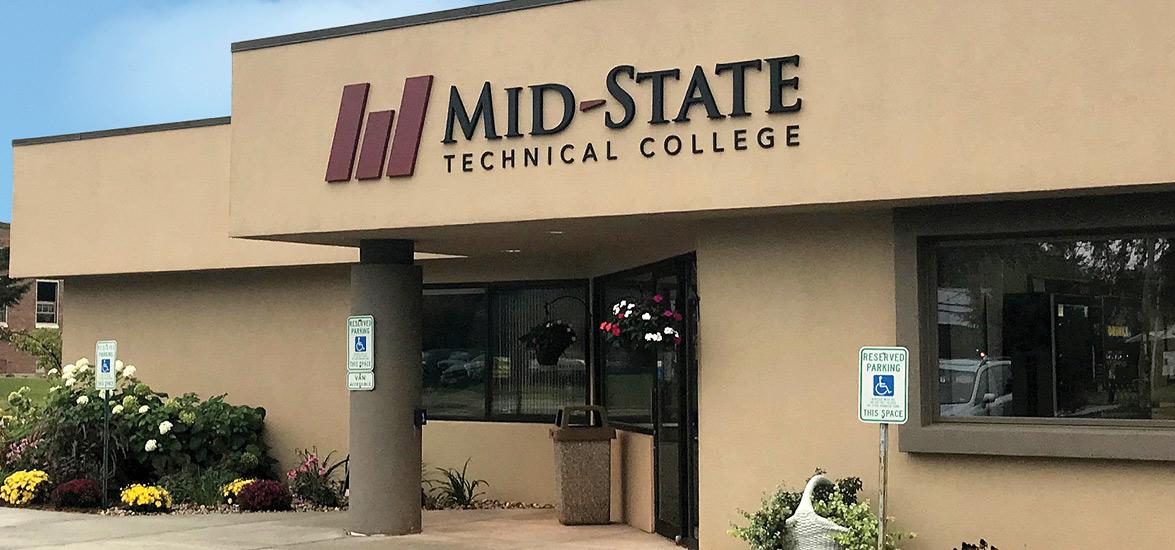 Mid-State to celebrate Adams Campus designation with ribbon cutting and open house
September 11, 2019
Mid-State Technical College will soon celebrate the official transition of its Adams County Center to a full campus. All are invited to the Oct. 1 ribbon cutting at 2 p.m. followed by an open house until 6 p.m. at 401 N. Main Street in Adams. Attendees will enjoy refreshments, tour the campus, and meet staff, including recently named Campus Dean Laurie Inda. 
Changes at the location have long been planned by College leadership who saw the potential to expand Mid-State's services and offerings to better serve the Adams-Friendship community. A Higher Learning Commission site visit in early May 2019 was the final step to becoming an additional campus location, which the College received approval for later that month. 
The official campus designation means more Mid-State opportunities for those living in the surrounding community. In addition to increased Dual Credit opportunities for high school students, the Nursing Assistant program is now offered at the location. The campus also recently enjoyed a major facelift, including new furniture throughout, new paint, ceilings and carpet and state-of-the-art classroom technology, as well as a new health lab. 
"More changes are coming, including additional degree programs planned for fall 2020," said Campus Dean Laurie Inda, who was named to the role in July 2019 after first becoming manager of the location. Inda was instrumental in preparing the site for its transition to a full campus, including overseeing the expansion of hours and services and additional staff in 2018.
Inda serves on the boards for the Adams County Chamber of Commerce & Tourism, Adams-Friendship Educational Foundation and the Gundersen Moundview Hospital and Clinics Foundation. Her background in student services at Mid-State combined with certifications as a career coach and life coach make her the right person to lead and grow the new campus, according to Deb Stencil, vice president of academics. Previous to her roles in Adams, Inda served as a new student specialist and web master.
"Laurie has already used her knowledge and experience to help prospective students navigate academic programs, admissions, financial aid, student life, graduate employment opportunities and more, and her activities in the Adams community make her ideally situated to build relationships and determine the programming and services needed at our Adams Campus," Stencil said.
For more information about the Adams Campus ribbon cutting and open house, visit mstc.edu/events. Anyone with questions about the Adams Campus or ideas for ways Mid-State can better serve the Adams community can contact Inda directly at laurie.inda@mstc.edu.