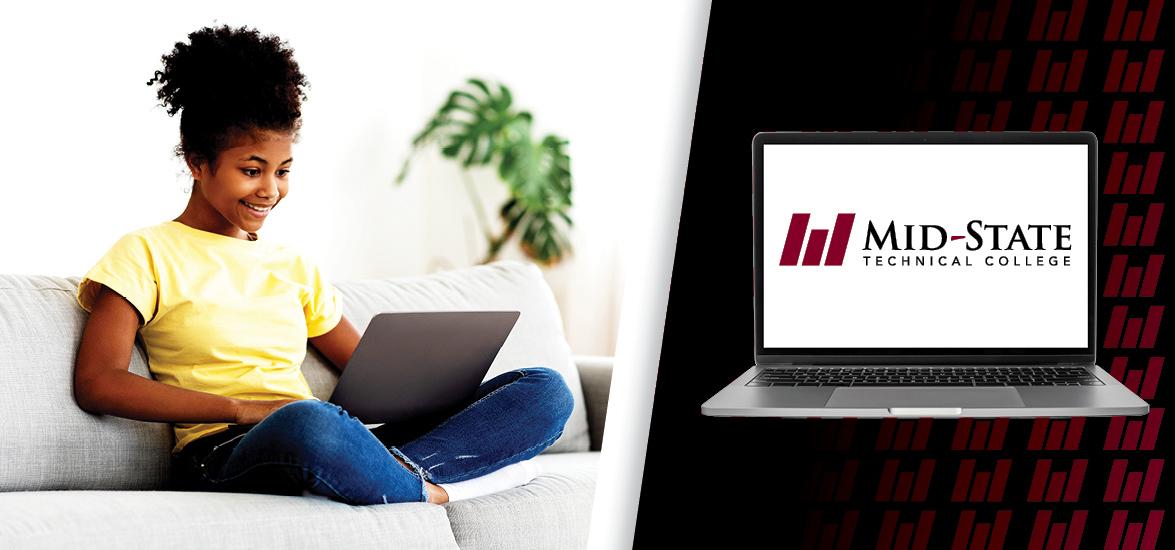 Mid-State Technical College to host virtual college transfer fair
October 7, 2020
Mid-State Technical College is inviting the public to a virtual transfer fair to connect students with representatives from many different four-year colleges and universities. Attendees will learn about transfer opportunities, credit transfer, degree programs, the application process and more. 
The Virtual Transfer Fair takes place on Wednesday, Oct. 14, with two sessions available:
Session 1:  1 – 3 p.m.
Session 2:  5 – 7 p.m.
College staff will be available to discuss how students can start their education at the Mid-State while representatives from many other colleges will be able to discuss transfer options, according to Suzanne Rathe, dean of general education. 
This year's virtual format is a first for the semiannual event and brings some added convenience and time savings for those planning to attend from a distance. 
"Offering the Transfer Fair virtually is just one of the many new ways Mid-State is finding to reach our students during this challenging time," Rathe said. "We want to ensure they still have access to all the benefits of a technical college degree, including the many transfer options with four-year colleges and universities." 
Students are encouraged to come and go at the event, during one or both sessions, and no registration is required. To learn more and view the list of colleges planning to attend, visit mstc.edu/transferfair.