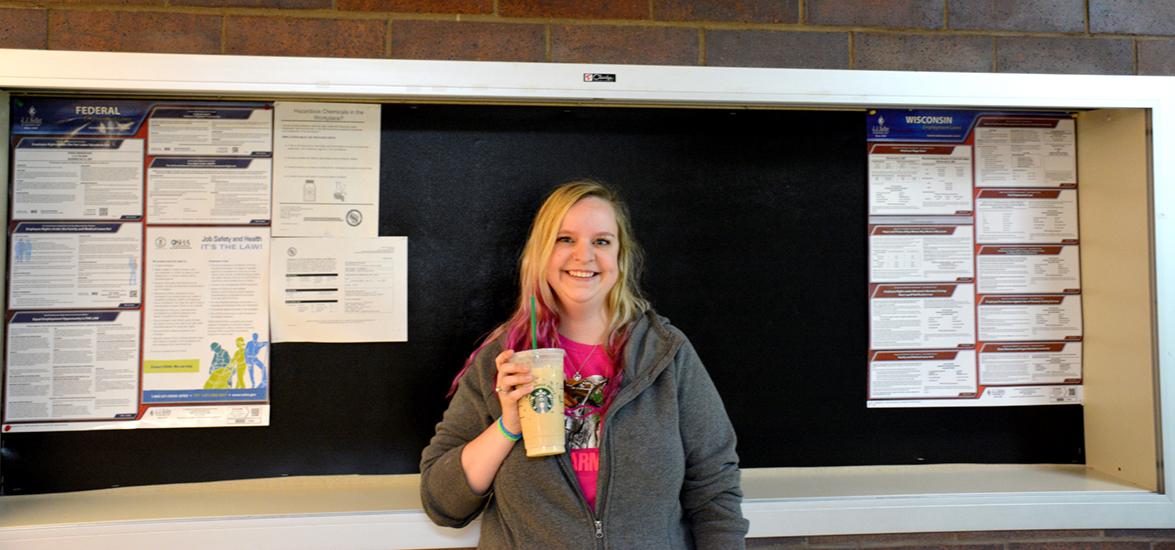 Mid-State Technical College brings Starbucks to Wisconsin Rapids Campus
August 28, 2019
In response to student interest, Mid-State Technical College is now serving Starbucks hot and cold beverages in its Wisconsin Rapids Campus cafeteria. 
The new Starbucks counter opened on the first day of the fall semester, August 26, to great excitement among the campus's staff and students.  "I think this is awesome," said Nursing student Adriane Huckstep, with her drink of choice, the White Chocolate Mocha, in hand. "Starbucks is good coffee, and otherwise there's not a Starbucks in the area."
According to College officials, the desire for a coffee shop on campus was expressed by students during student listening sessions last fall. This preference was then included in Mid-State's strategic planning discussions and brought to fruition at the start of this school year through an extension of the already on-site cafeteria vendor.    
"Our college takes student input very seriously," said Mid-State President Dr. Shelly Mondeik. "In this case, our students told us that having a coffee shop on campus was important to them, and we were excited to be able to make that happen so quickly to serve them better." 
 
The Starbucks counter is open and serving in the Wisconsin Rapids Campus cafeteria Monday through Thursday, 7:45 a.m. – 3:00 p.m., when the College is open. Students, staff and the public are all welcome.